Sunday, May 28, 2006
11:24 PM
HOLIDAY..


nak g xm0..?nak..?xm0..?adei..fenin..da pcking brg..pehtu kuar kn blk..nk ik0t x nk neh..last2 ik0t gak!haha..dlm kul 4.00pm me n my bf gerak g kl.. =) smpai p0n da kul 1 lebey..pnat!tp bile da jmpe ngan aunt2 tr0s x pnat..bley b0rak2 smpai pagi lagi ngeh ngeh`..yeay!s0k nk shping..hurm lgp0n s0k kazen2..aunt2..uncle2 n my fmly sme smpai kl..lalala~ oliday dlu..mlas nk pkir psal practical =(
Lot's Of Luv,
NiEjA MuHaImI ®*
|
---
Saturday, May 27, 2006
11:42 PM
SHOPPING SHOPPING..

ari khamis me balek kaybee..smpai jew mlm tu tr0s g shping..pehtu ari jmaat lpas tngu ch0x smyang jmaat kit0wang
(aunt2 n kazen2)
g kbmall lagik..shping lagik..adei~ dlm kul 5lebey da grak blk c0z ptg da nk blk t'ganu..blk jew umah ng0k pntu kunci plak..uncle xde umah..kuar g ane ntah ngan uncle2 me yg len..huh!my bf da sms ckp die on da way dr s.alam nk dtg trg..mase my bf msg tu die da area dungun..uh!kusut~cmne nk blk neh..last2 my aunt,cikna ckp x yah blk jew r..stay jew kt klantan then soh my bf dtg jew tr0s ke klantan..haha!cian plak kat my bf..drive jauh2..nk x nak tpaksa r my bf dtg klantan dlu..my bf smpai klntan around 9.00pm k0t..pehtu g dner..then g jejlan..ari sabtu kuar g kbmall lagik..adei!!gle sales 50-70% sape xm0 beli..haha!after mghrib gerak blk t'ganu ngan my bf,n adik2 me..smpai umah tr0s g mkn..
<--
my bf gile sgt nk mkan belut haha!..xceli dlu me p0n x ske belut..geli jew ng0k..tp skrg da pndai mkn belut ngeh ngeh`.. lpas mkan syafa,nana,has,qimie n zahar dtg lepak umah..lepak2 smpai ngah mlm..
Lot's Of Luv,
NiEjA MuHaImI ®*
|
---
Wednesday, May 24, 2006
5:53 PM
S**K


kit0wang x dpt prtical kat
BUAI BEACH RESORT
..die tipu!..benciiii amat~ memule kate nk amek kit0wang 40wang..pehtu td ckp nk 2owang jew sbb da full plak..huwaa!!da r me n nat da t0lak
THE ARYANI RESORT
bd0wh bt0l..bnci bnci bnci!!!!me xm0 practical!!!!
X M0 PRACTICAL..
nk duk umah jew.. =(
REAKSI TEMPAT2 YG ME DAH APPLY..


~
SWISS GARDEN RESORT & SPA
- yg neh x tau knp die xm0..lgp0n x bharap p0n dpt sni..ngeh ngeh`..
~
RESIDENCE INN
- tmpat full..
~
SUTRA BEACH RESORT
- tmpat full..tp still s0h kit0wang tngu jwpan di0wang..everytime cl..dlm proses..bluwerk!!
~
BUKIT KELUANG BEACH RESORT
- ske tipu..kejap2 ckp HR cuti..pehtu..ngah smayang..
<--
smayang 2-3jam..pnipu sgt! pehtu ckp cuti bsalin la..ckp jew la kal0 x trime..bnci!
~
THE ARYANI RESORT
- sush nk dpt..tp da dpt kit0wang t0lak..b0d0wh!!me b0d0wh..
~
BUAI BEACH RESORT
- ckp putar belit cm keling..aritu trime..pehtu ckp nk 20wang jew plak..pnipu!!x ske..bnci nbnci..
*note kecik

::
nxtime kna ptingkan diri sdirik r plak..da xm0 pkir owang len..but..di0wang sme kwn2 me..mane bley gitu..huwaaAaaA!!
::
me da mlash nk cr tmpat prtical lagik..bi0r hotel + res0rt plak yg carik me..haha!bluwerk..bnci..
=(

::
gara2 duk sb0k ngan tmpt prtical neh r..me x pegik bcuti kemane2..huwaAa!!
BENCI BENCI BENCI
Lot's Of Luv,
NiEjA MuHaImI ®*
|
---
Monday, May 22, 2006
8:35 PM
STOOPID RITE..?!


ptg smlm Pn Syarifah from
THE ARYANI RESORT
call..bgtau soh dtg kuala t'ganu sok..pehtu pkir2..kal0 me ngan nat pegik jmpe die sok..luse kna dtg lagik..coz resume na x smpai lg..Pn Syarifah tu pon nk ngok resume na skali..adei~fenin nk pk sme tu..n kbtulan kit0wang p0n da contact
BUAI BEACH RESORT
die ckp nk amek kit0wang ptical sni..then mase Pn Syarifah tu call me ade gk tnye..cmne ngan na kn..then die ckp..awk 2owang cnfirm saye amek(kire me n nat ler)..lg sorg xtau lg cmne..urgh!x kn nk bior na ptical sesorang lak..isk susah r gnie..then dcuss2 ngan nat..then last2 td me sms pn syarifah bgtau me n nat x jd g jmpe die sok coz kit0wang tngu rs0rt len..
stoopid rite..?!
bl0m tentu lg kit0wang akn dpt kat
BUAI BEACH RESORT
tu..tp td pon mase emy call
BUAI BECAH RESORT
pgrus die ckp nk amek sme 4owang..then soh antr rsume..so s0k kit0wang nk snd resume..arap2 dpt..huh!
Lot's Of Luv,
NiEjA MuHaImI ®*
|
---
Saturday, May 20, 2006
11:51 PM
HP ROSAK =(


uwaaa..!td mase ngah ckp phne ngan b tetibe je hp me neh mati sdirik..da nk on xdpt..pehtu da lame sket br okie..tp sme mem0ry dlm phne tu ilang..huwaAaaAa!!tensi0n bt0l r gnie..mama nk bli hp baru!!!!!


*psst..xde ke owang bmurah hati nk blanje me neh..ngeh ngeh`..
Lot's Of Luv,
NiEjA MuHaImI ®*
|
MENCARI RES0RT...


smlm nat call bgtau
THE ARYANI RESORT
call s0h dtg antr resume..adei~ masuk neh da kali ke 5 antr resume..1st kat
SWISS GARDEN RESORT & SPA
,kuantan..then mintak
RESIDENCE INN
,cherating..pehtu mintak lagik kat
SUTRA BEACH RESORT
,setiu..
BUKIT KELUANG BEACH RESORT
,besut..n last neh
THE ARYANI RESORT
,setiu..x tau r dpt ke x nanti..sok nat tlg g antar kn resume me kat sane..arap2 dpt r..pehtu lpas blk dr umah nat tr0s pegik marang..umah mak angkat nana..lunch kat sane..kbtulan fmily angkt die bniage kropok..so dpt r me ngok cmne diowang wat sme tu..jmur kropok tu sme..cam jakun lak me ngan kiki ng0k haha..duk t'ganu da brape taun..tp x pnah ng0k bnda2 gitu ngeh ngeh`..dlm kul 5.30pm kitowang plan tr0s nk blk..tp me ajk nana g ngok2
ANGUILLA BEACH RESORT
..pehtu g tnye psal prtical..besh gak ng0k resort neh..tp x bsar sgt..pehtu beach die jauh sket..on da way blk tu lalu k0t
BUAI BEACH RESORT
..ng0k cm law0 jew..so kit0wang tr0s parking je..g tnye staff kt situ rupenye bdak2 tu pon stdent ptical gak..nk apply sni r..chomey jew..dkat gile ngan beach..besh2..ngeh ngeh`..pehtu kit0wang lpak2 pntai tu jap..da nk mghrib kit0wang blk..g astaka jp bli2 brg..present sme tu..pehtu
CLiK
msg ckp die da kat dpan astaka..kuar r jap jmpe die..chomey clik neh..da lame knal dlm bl0g neh br jmpe..jmpe pon kjap jew..lgp0n tmpt parking full..lpas borak2 jap,tngu syafa n nana bli mkanan..tr0s blk..smpai umah p0n da kul 10pm..ng0k tv..pnat td0~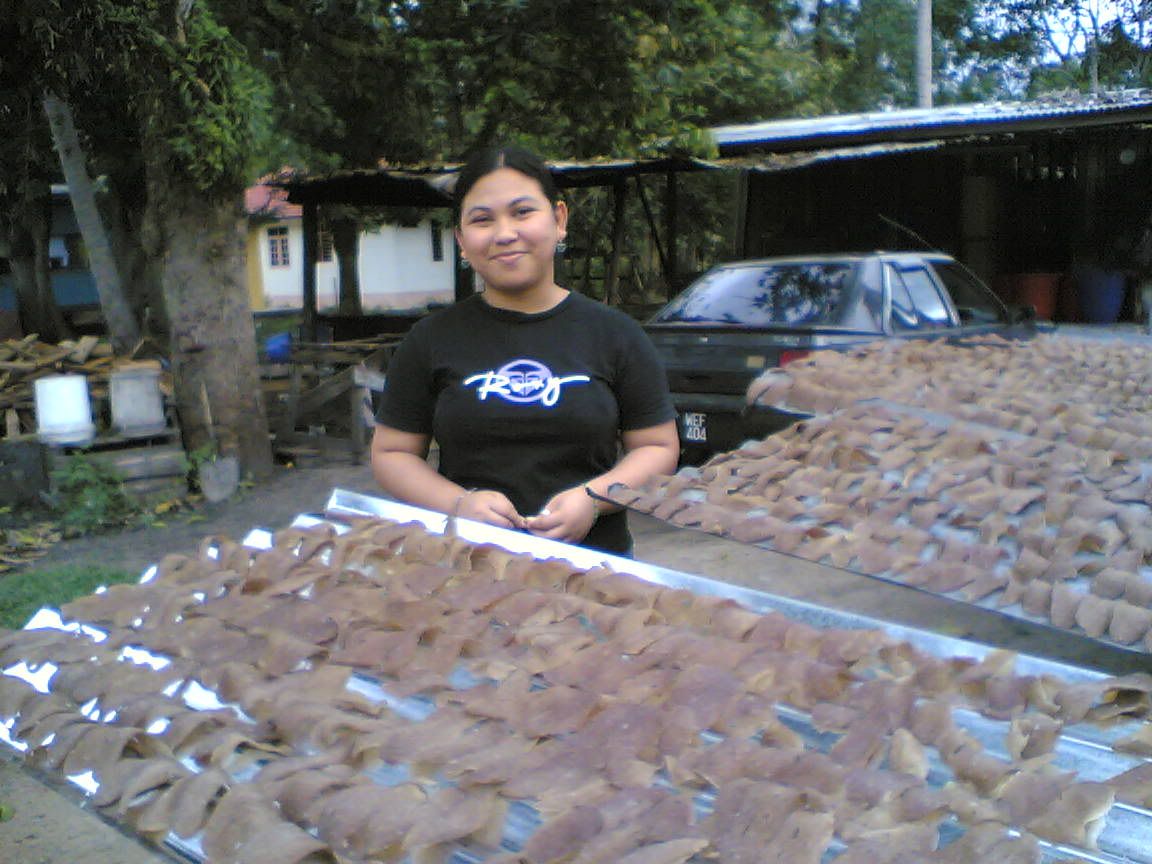 gara2 nk amek pic neh r tgn me luka tkena zink..=(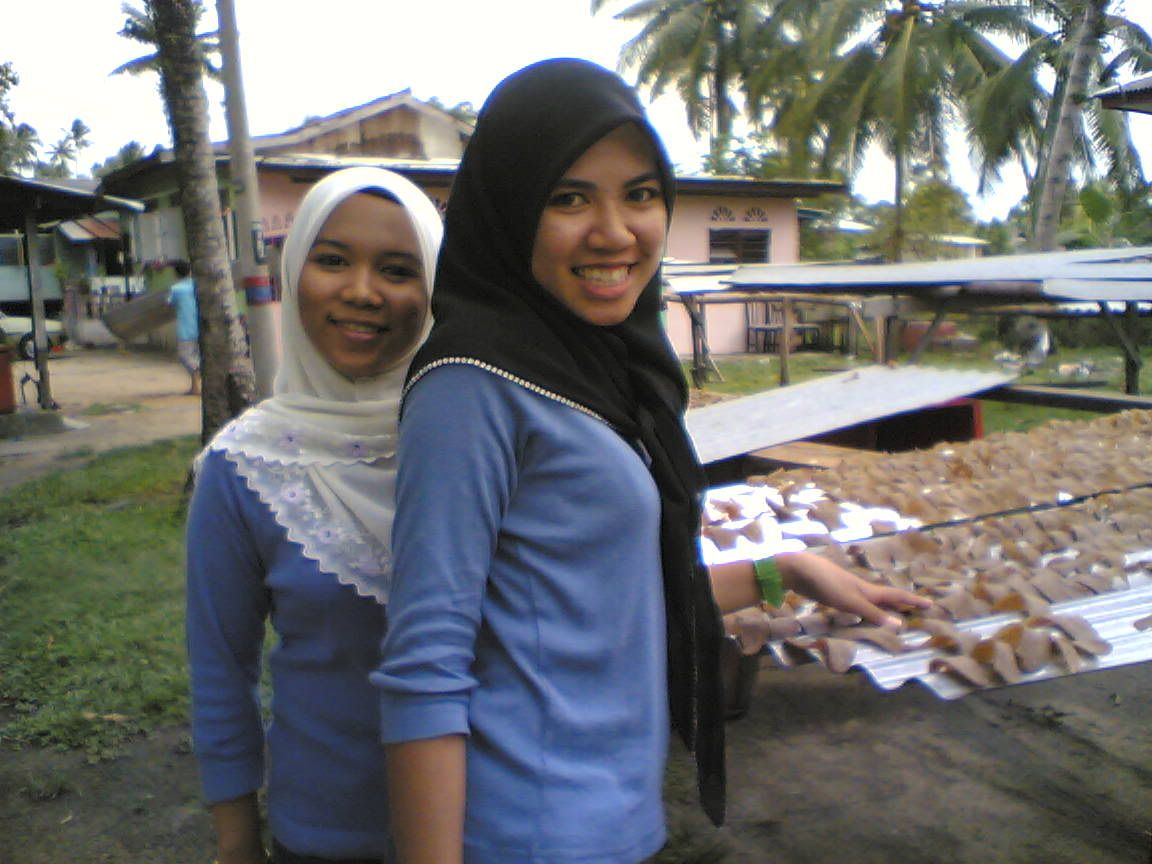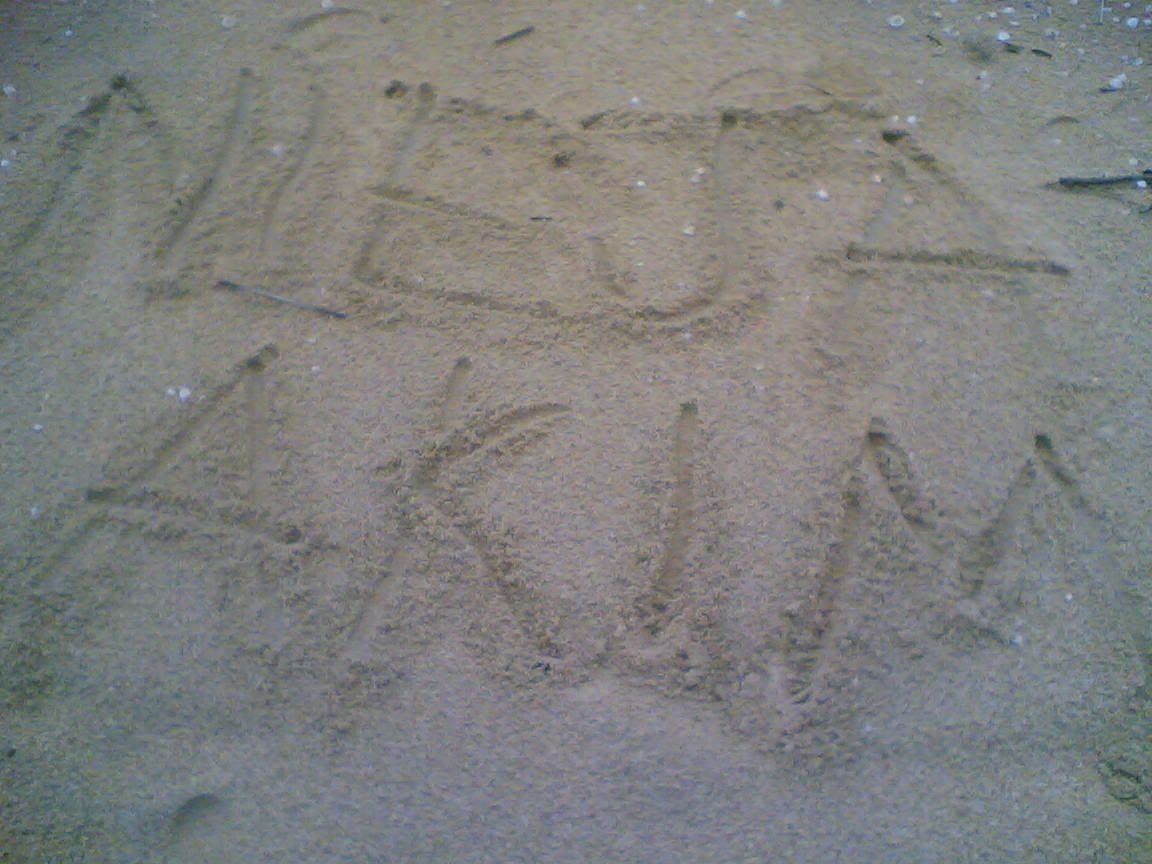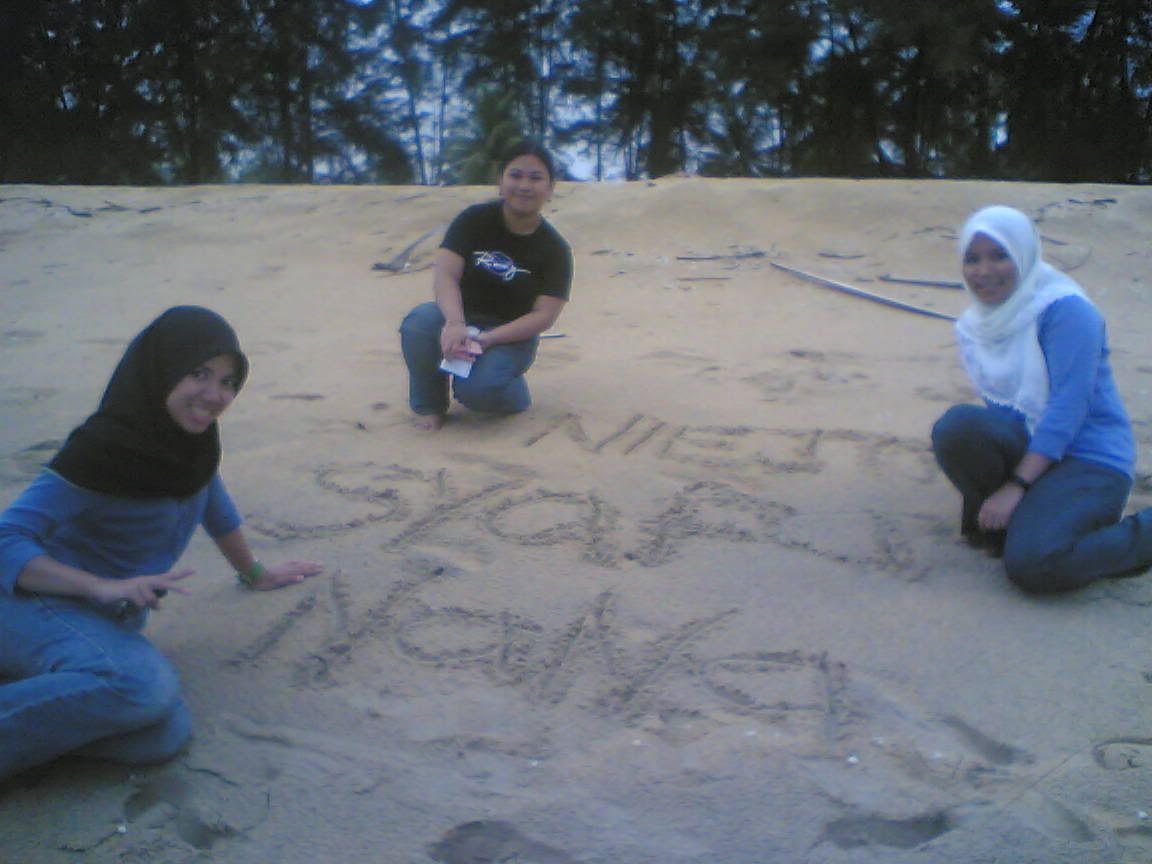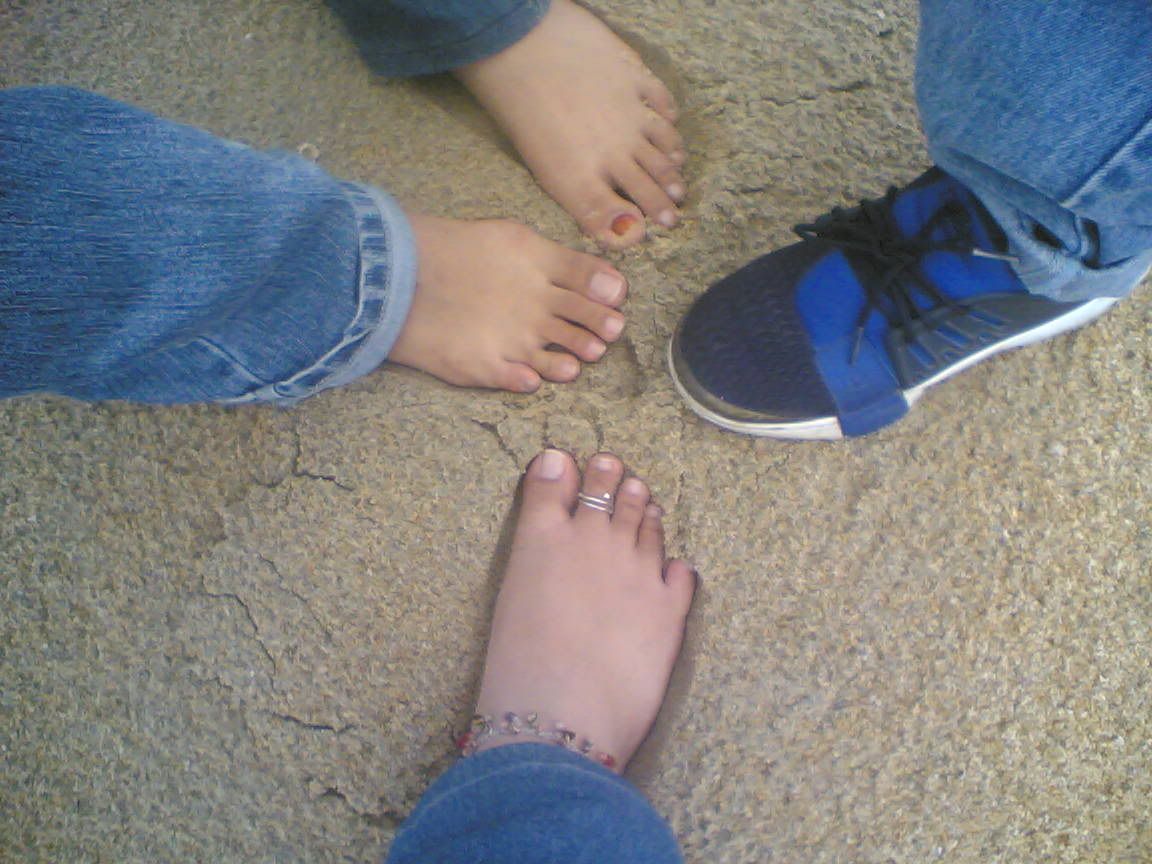 Lot's Of Luv,
NiEjA MuHaImI ®*
|
---
Friday, May 19, 2006
11:48 PM
LONELY


fEEL LonELy =(
miss ya LikE hELL
can't wait to hang out wif ya
missing u EvEry minutE+hour+day...
miss your facE
miss your Laugh
miss your jokE
miss ur ...
aaaa.... i miss all ur's


I have loved you all along
Been far away for far too long
I keep dreaming you?ll be with me
Lot's Of Luv,
NiEjA MuHaImI ®*
|
---
Wednesday, May 17, 2006
11:32 PM
LEYPARK LEYPARKING..


buhsan..!!xtau nk wt hape..evryday bnda same jew bwat..bgn td0 da tghari..x p0n ptg..
<--
tu p0n arapkan mmber2 dtg kjutkan..kal0 x..jgn arap..huhu~
(kal0 mak mtua tau konpem awl2 kene rject ngeh ngeh')
bgn td0..msak2 utk lunch..lpas lunch leypark kat cc..smlm lepak2 ngan poklie,syairi,natie n nana..arinie nana dtg kjutkan lpas mandi tr0s kuar g lunch..
<--
mlash nk msak..mama p0n bz..s0 mkn luar jew snang..blk dr lunch lpak2 cc jap ngan nana n has..pehtu g umah kwan diowang..umah siti xsilap name mmber diowang tu..me ik0t ajew..pehtu g umah kimie lak..pehtu g umah sape ntah lagik..sme umah kwn2 diowang..me foll0w jew..on da way blk kit0wang g umah apeq jap..g amek die..pehtu g umah syafa, g amek die..then kit0wang g jejlan..besh2..da ptg kit0wang gerak g umah ayu..da stahun lebey die xcident..ni 1st time me g umah die..s0ry sgt..da lame nk jenguk die tp bz sgt..s0ry a l0t..die da okie sket skrg neh..but still x ley cont her stdy lagik..da brape sem tpakse dr0p..nxt yer bru ley msuk kuliah..cian jer..sok plan nk g umah my bstfrend,lyda lak..minah neh lagik r da 2taun me x jmpe die..last me jmpe die mase me memule nk dtg blaja kt jb pehtu tr0s x jmpe die..juz contact thru phne..mail jew..cant wait 2 c ya dear.. =) yeay!sok ley jln2 lagik..
Lot's Of Luv,
NiEjA MuHaImI ®*
|
---
Sunday, May 14, 2006
11:40 PM
MATRIX


td ptg ngah duk syok men tnet tetibe aunty me smpai..kazen2 me pon de skali..diowang singgah jap..diowang on da way nk g mlake..antr my cuzin,nadia kat matrikulasi sane..lpas minum ptg diowang br gerak..after maghrib nana call bgtau nk dtg..peh2 x tau nk watpe..so me ajak die g lepak2 umah syafa..lpak2 umah syafa jap..pehtu kit0wang g pntai..br jew smpai pntai ujan lak..adei~ rmai plak owang mlm2 neh kt pntai..watpe ntah..mls nk amek tau..lpak2 tepi pntai jap..sebaek mase tu grimis jew..pehtu on da way blk zack call bgtau nk jmpe..jmpe jap die ajk g mkn2 lak..per0t p0n ngah lap0r..so ik0t jew r..kt kdai tu jmpe ngan peyu..me da knal dah ngan wife die..chomey sgt..lpas mkn2 tr0s blk..lgp0n da mlm..



credit by sha


* ya..kat sane blaja leklok erk..bese r tu kalo memule homesick tp da lelame okie r..mish u a lot dear..muaachxx.. =)
* epi bzday 2 my bluved kazen, muiz..n also 2 my frend,ziera..epi bzday guys..
Lot's Of Luv,
NiEjA MuHaImI ®*
|
---
Saturday, May 13, 2006
10:53 PM
HAPPY MOTHER'S DAY ♥


M - O - T - H - E - R

"

M

"
is for the million things she gave me,
"
O
" means only that she's growing old,
"
T
" is for the tears she shed to save me,
"
H
" is for her heart of purest
gold
;
"
E
" is for her eyes, with love-light shining,
"
R
" means right, and right she'll always be,
sis mir n aimi


*epi bzday 2 my beluved kazen,aimi khairunnisa'..n also 2 my ex bf,akim..
Lot's Of Luv,
NiEjA MuHaImI ®*
|
LAST DAY..


sbb arini lastday me kat jb..so smlm me overnite..huhu~ lpas dner ngan mber2 clge me,
zack,zura,radin,ishah,erie,na,emy,acha,nat,my bf
..kit0wang blk umah jap..then me tr0s g umah ziela wif b..leypark2 umah ziela ngan bdak2 umah die..ngan daddy skali..around 4.30am baru balek..tu pon xtros blk umah..b ajk g mc d..da pagi pon..so breakfast tr0s..da kul 7.00am bru balek umah..huhu~ besh amat..=) huwaa..nxtime da xbley kuar jln2 nga b lagik =( blk umah tr0s td0..bgn p0n da tghari..lpas pcking2 brg
(coz 2nite my bro dtg amek me)
me kuar ngan b..g ioi mall..ngatkan g bli pe..surprise kn0n..tp mmg surprise pon haha..yummy2..bli cheese cake..blk umah pon da gelap..lpas mkn2..around 8.05pm kit0wang g ant0r na n nat kt larkin..pehtu tr0s blk umah pcking2 brg sket lagik..bru jew ciap my br0 call ckp da nk dtg
=(..lpas angkt2 brg ajk bdak2 umah me skali g minum2..dlm 12.30am bru kit0wang gerak blk..sob sob*



captured by him..thanx 4 da cheese cake..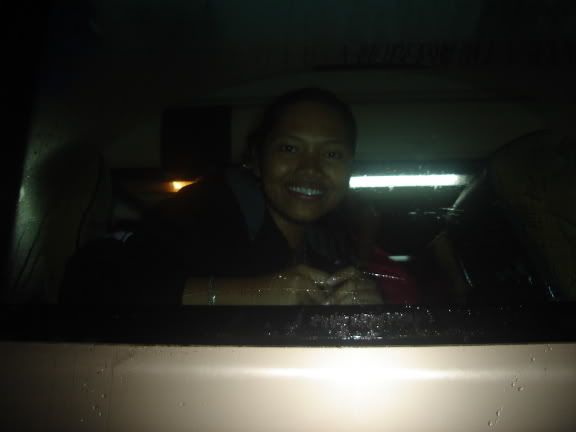 mkn2 kt senget..mlm last..=(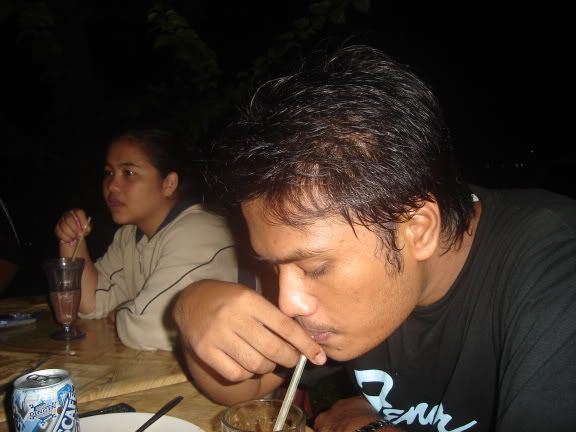 im gonna mish u dear..


*tOTiN tu cheese cake utk ko..=)
Lot's Of Luv,
NiEjA MuHaImI ®*
|
---
Thursday, May 11, 2006
11:50 PM
SAL COLLEGE


last day me kat sal college..huhu~yah0OoO..!besh2..final da abes..tngu jew rsult nanti cmne..arap2 sme okie r..but x bley blk lagik coz de lagik bdak2 group 40A x abes lagik xm..dii0wang de paper law ptg neh..so da xtau nk wtpe..after lunch me ngan bdak2 class me leypark library jew smbil snap2 pic..n men tnet spuas hati ngeh ngeh`..
<--
4 da last time, nxtime da xbley leypark2 sni lagik..musti sunyi jew library tnpa kit0wang haha!!abes asyik muke kit0wang jew kna s0und kat pgawas library tu..bluwerk..!!ptg neh de pjumpaan utk bdak2 last sem..pjumpaan psal practical..but me x dpt pon lagik tmpat practical =( senang2 me practical kt umah jew la erk..bley ke gitu..?masak2 kt umah..kmas2 bilik..serve fmily2 me mkn..haha!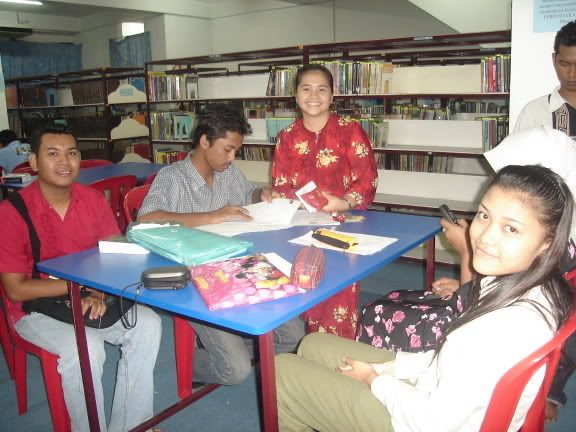 da abes exam..daddy neh rajen lak bc buku..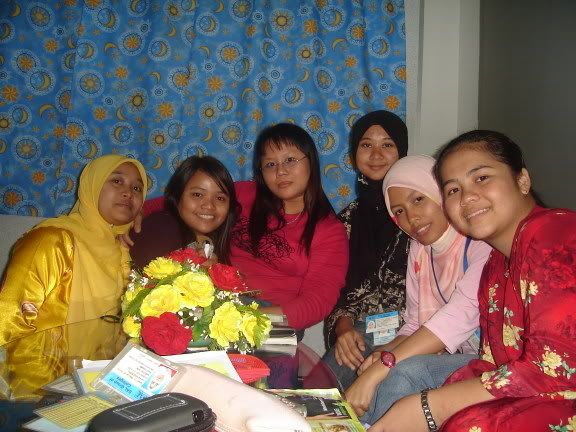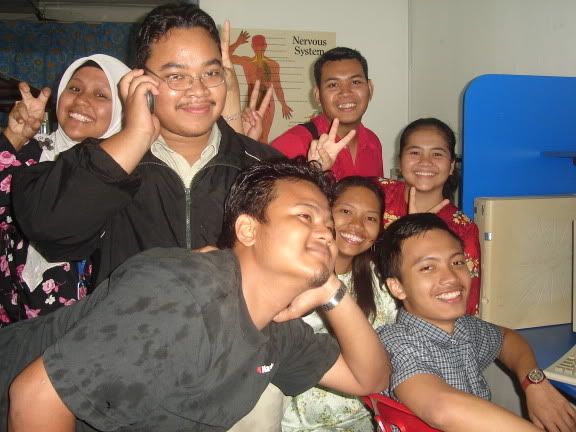 ijat-nieja-dib-emy-nat


*sob sob* =( da x dpt jmpe k0rg lagik..xpe lpas practical kn kite ade presentation n kna ant0r rp0rt..kite jmpe nanti erk..muaahh!luv ya a l0t..halalkan mkn+minum..sory kal0 de tkasar bhase or wuteva spajang pknalan kite sme..0-0 okie..=) gudluck all..
Lot's Of Luv,
NiEjA MuHaImI ®*
|
---
Wednesday, May 10, 2006
11:53 PM
EXAM WEEK~


urgh~ isnin paper acc susah bley tahan..tp de 1 s0xlan tu yg mark die 10 me tngal bod0w jew..c0z mase miz akma ajr chapter tu me x dtg clas..direct 3class last me xdtg..bng0m..1st tngal mase me kna blk klantan yg kna g court tu..2nd mase me ik0t pr0g ank angkt kt sgamat..n yg last class mase lpas blk dr prog ank angkt c0z pnat sgt time tu..uh~ xpe r da xbley jwb nk wat cmne..paper yg ari slase paper mrkting..okie jew..ngan confident nyer me jwb paper mrkting ngeh ngeh`..paper arini,pagi paper ec0 wlap0n me xske ec0 n s0xlan nyer susah2 me try jwb gak..failed gk xtau r..da r bnci gilew ec0 neh..ptg td paper pr..susah gilew..uh!x ske pr+ec0..susah sgt =( mlm neh kuar lagik..dlu mase memule nk start exm kn0nnye exam week xm0 kuar..tp kuar gak haha!!bese r sme tu janji2 palsu bluwerkk!!yeay..s0k paper last..paper supervis0ry..lalala~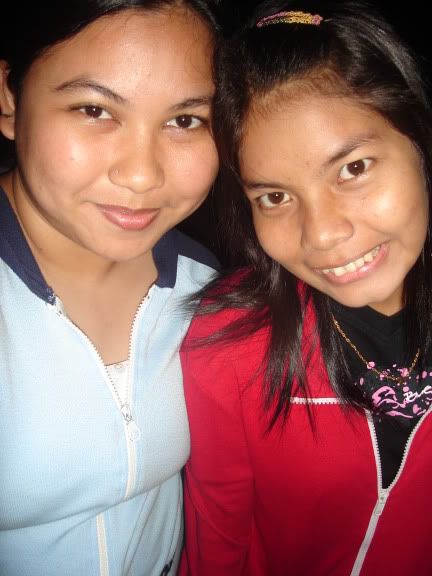 na,emy n acha..abes otak2..haha!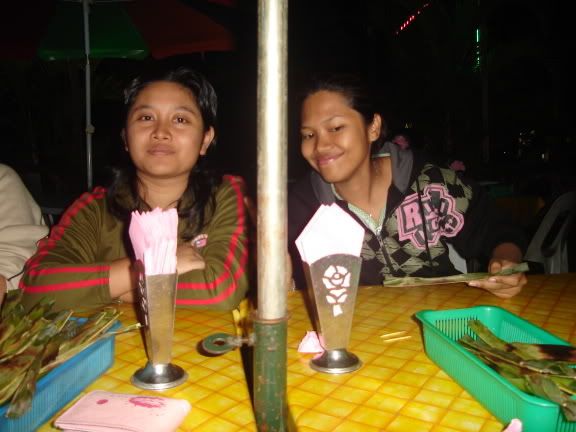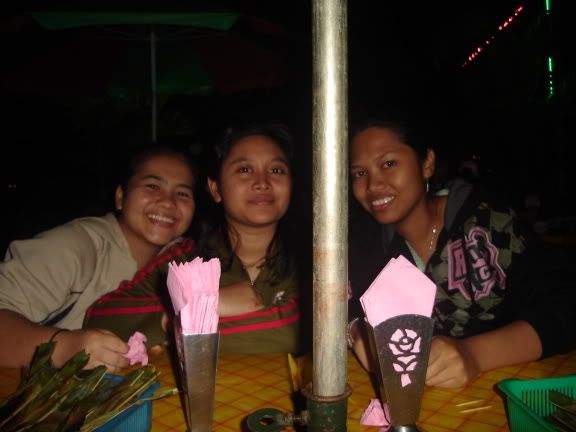 Lot's Of Luv,
NiEjA MuHaImI ®*
|
---
Sunday, May 07, 2006
1:58 PM
FINAL..

0805

-

accounting management
0905

-

marketing managemnet
1005

-

economics and society, public relation
1105

-

supervisory training dev

*adei..bnci gilew paper on 10 mei..huwaa!!bley ke kal0 x amek..??haha..niwey wish me luck ya..=)
Lot's Of Luv,
NiEjA MuHaImI ®*
|
---
Saturday, May 06, 2006
11:57 PM
NA & NABIL'S BIRTHDAY


2nite kit0wang wat bzday party kat my classmate..na n nabil..dedua da 21..huhu~da tue k0wang..=)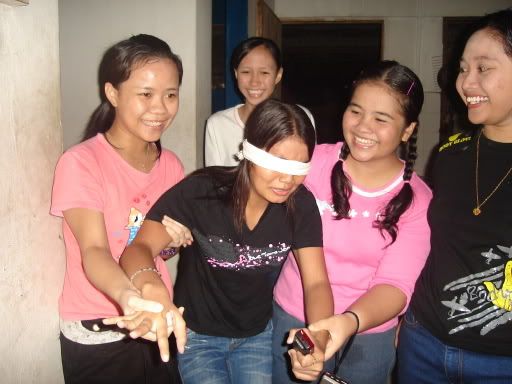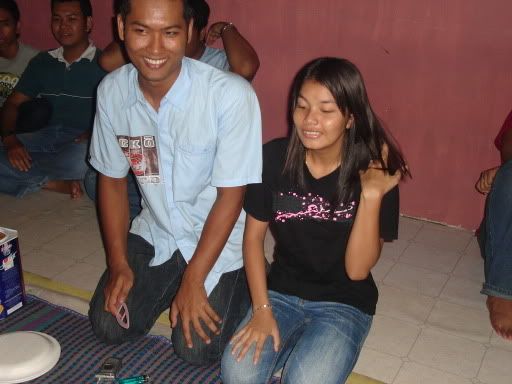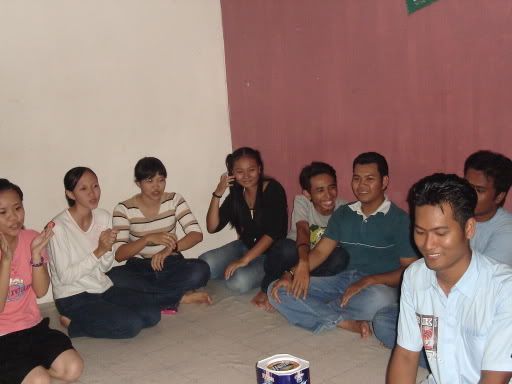 ngah nyanyi epi bzday 2 u..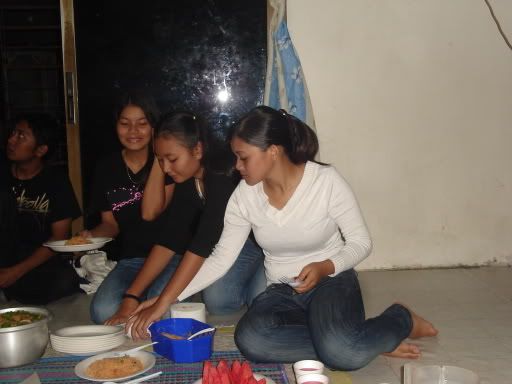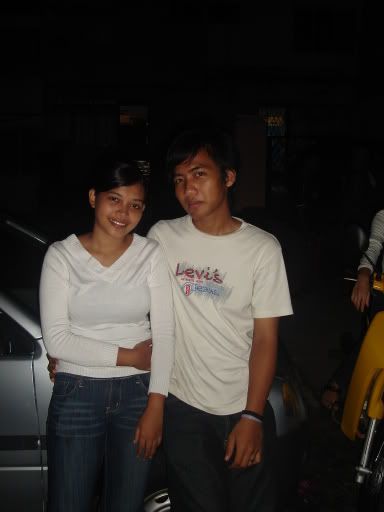 Lot's Of Luv,
NiEjA MuHaImI ®*
|
---
Paste Counter code here!