FRIEND..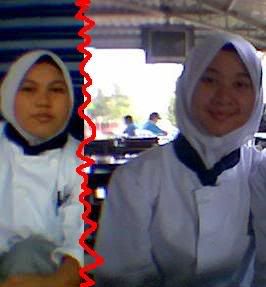 When I think of all the times we've shared
from the silly to the sad
You've been the greatest friend to me
through good times and through bad.
We love to get crazy from time to time,that's what friends are supposed to do
there is never a doubt that I can count on you.
We have the kind of friendship
that endures til the very end
Because I can't imagine my life without you


A sing is a song that has no end,
and that's how long I will be your friend;
Well have our fights and shed our tears,
but we'll be friends for years and years


::place::senai(on da way bck 2 kulai)


na: eca,nat k0rg duk rpat2 sket..
nat & eca:ye2..(smbil2 himpit me n d**a a.k.a m**i)
me:ah ngengade bknnye xmuat..saje jew..<--dlm ati isk geram jew ngan bdak2 neh..xpe sab0r2..
na:m**i slesa x..?arini kitorg nk g brsih umah..
m**i:ok je,oh ye ke..ktne k0rg pndah?
eca:snai..sawi 8..psal nk tlg ke?
me:ala..xkan xnak tl0ng k0t..(dgn muke slmbe)
m**i:keje la syg..bkn xnak tlg..
nat,na & eca: haha..sayng..(smbil gelak)
me:setan bdak2 neh..
m**i:psal lak k0rg gelak?
na:eh da baek eh..?sjak bile ni?kit0rg x tau p0n..eh msti diorg sor0k dr kite neh nat kan..?
m**i:ape lak..bile kitorg gado..kan nieja?
me:hm..a'a..ntah bdak neh mandai jew..(haha..c0ver2)


::place::i0i mall..


m**i:lap0r la..k0rg x nk g mkn ke..?
na:xnak la pnat..kal0 ajk nieja msti die nak..try ah tnye..
m**i:ja..mkn yok..
me:k0 saje je ek na..hurm bngkus je la ek?bley?x keje arini?kul wape?
m**i:ok..keje kul 6..tman g giant dlu k nk g amik knci umah..
eca:ok2..xpe k0rg jln dlu..eh tmankan aku bli t0pup..biar ah di0rg g giant dlu..bestfrenz..haha!
na & nat:a'a kan..xpe2..kit0rg x kac0..g la..jmpe dpan giant nanti..


m**i:sory..
me:hm..frget it..
m**i:ok..cmne ngan z***i?
me:la pe lak..juz frenz k..same je cm dlu..kn td da tgk gf die kat clge..
m**i:tu ke gf br die..?
me:ye la k0t..tgh tckle..haha,td ur new bf?
m**i:a'a..dgr citer nk tnang..ye ke?
me:hah?ntah..n0 cment..

*in c0nclusi0n..me da bebaek ngan m**i..huhu~epy sgt..;)
Lot's Of Luv,
NiEjA MuHaImI ®*
|
---
Saturday, December 10, 2005
6:09 PM
GUD LUCK..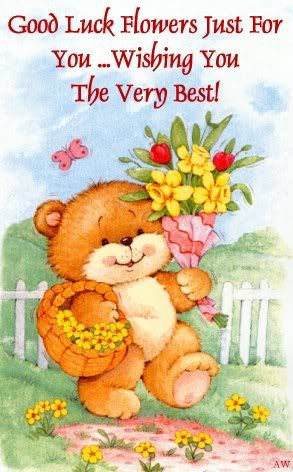 last nite me call me bf..juz nk wish him gudluck..die start final 11-22 nov..huhu~wat lekl0k ek sayunk..muachxx..
Lot's Of Luv,
NiEjA MuHaImI ®*
|
---
Friday, December 09, 2005
6:57 PM
EPI BEZDAY WEEN..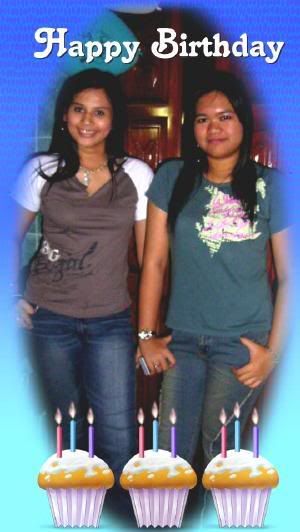 epi bzday 2 muh bluved frenz aween..swit 9teen..sowie ween aku xdpt dtg k0 nyer bzday..bz sgt2..sowie..
Lot's Of Luv,
NiEjA MuHaImI ®*
|
PERAMPAS!??


place: dpan l0t 1 sal college..
time: 11.15am..


miz sue : awk spatotnye g jumpe ngan die..ckp elok2..awk girl..die msti paham..
me : saye?eh bkan slh saye ah..saye x rmpas pon z***i dr die..
z***i: ntah miz jgn slhkn nieja die x slh la..d**a tu yg slh paham..
miz sue: x de at least awk kna la xplain kat die..
z***i:ala die knal saye dh brape lame..xkan x dpt bza kwn ke ape..
me : tu ah psal..sayepon dh lame knal die..kalo saye jht dh lame saye rmpas bf die..
miz sue : mane lame awk knal nieja dlu ke die..?
z***i: die..lpas tu br knal nieja..tp die tau saye mmg rpat ngan nieja..
me : ntah sush ah miz xpaham..saye xtau nk xplain cmne ngan miz..
miz sue : knape?mmg korg de affair ke?
me & z***i : isk mrepek ah..kitowng juz frenz..


mlash nk lyn my lect, me tros blah masuk class..wat skt ati jew nk slhkan 0wng jew..ingt me neh apew?me perampas..??!arghh!bgang amat..lately byk jew owang duk bcrite psal me..tnsion btol..jeles ke hape..?yg diowang smue sebok knape..bkan me kaco diowang pon..si d**a plak satu..die ngat me neh xde bf ke hape nk rmpas die nyer bf..s0ry sket..naek raye neh xpnah p0n die teg0r me,kn0nnye me la yg slh..jmpe nk jeling jew..ngat me tak0t?!pastu send sms kat me mcm2..


p/s:s0ry sket..me x sjahat yg k0 sngka..me still anggap die kwn baek me..but die yg cr prob dlu kan..s0ry..me xkn mintak maap c0z tu smue bkan silap me..me xkesah smpai bile xm0 tegor p0n..x mati nyer..
Lot's Of Luv,
NiEjA MuHaImI ®*
|
---
Wednesday, December 07, 2005
10:23 AM
wednesday,301105-
clas commercial cookery..cmbiase ah kalo time clas kitchen msti pnat gilew..seb baek diz week group me kna wat soup jew..cold potato n leek soup..xde ar sush sgt..tp pnat~pnash duk dlm kitchen..huh~
thursday,011205-
bngang gilew dtg class my snior bgtau 2day class law cncel..shit!patot ah pg td mlash gilew nk dtg class..ni la jd nye..miz fatty neh pon satu bkn nk inform awl2..geram!so duk lpak kat library wat asgmnt..mlm lak aftr mghrib our lect,ustaz hanafiah dtg amek kitowang kat apartment then g umah ziela..umah diowang wat kduri doa slamat mlm neh..ngatkan x rmai..pergh~skali dtg xnk rmai gilew plak..jnior2 pon rmai dtg..cam x caye jerk..wakkaak!lpas mkn2 kitowang blk naek van clge ngan ustaz hnfiah,ustaz hsan,ustaz khairul..en ghadapi..en ismail..x mcm smue owang clantan plak..kecoh satu van haha!!cmni la bile dh bjumpe kerabat..ngehn ngeh`
friday,021205-
dtg jew class miz suhaili bgtau arini ade practical test hsekping plak..adoi~kna kmash room otel..kmash katil..tp wat after class practical lar..
saturday,031205-
bgn lmbat..kuar g mlepak kt ioi mall smpai ptg wif na..pstu baru jew nk blk umah jumpe ngan emy,nat,abg am n nabil..so lepak2 jap then tros blk..mlm ngadap bku smpai pg haha!
sunday,041205-
tido..tido..tido..bgn mkn..study tido lagik..mlm g annual dner kat clge..besh gak la~
monday,051205-
class ptg but tpakse bgn awl coz nk g siapkan rport hsekping,bodow!lab kat clge slalo wat hal..tu yg fed up nk wat kat lab..tp tpakse!b4 masuk class g antr rport then msuk class law yg membuhsankan haha!kasik asgmnt lagik..adoi~nxweek test..lalala~mampos x tau nk jwb hape..mlm knonnye nk study law pastu my osmet ajk kuar g kroke n men bowling..
tuesday,061205-
geram amat!br smpai clge junior bgtau cclass hsekpng cncel..bengng jew!!pastu g breakfast..then g library wt asgmnt..siap asgmnt plan nk tros blk pastu bncng ngn staff clge nk g crik umah sewa tghari tu,kitowng tpksa la stay smpai tghari..tup2 time nk g tu van clge ade owang pkai plak..bgang bt0l..pnat jew tngu..
wednesday,071205-
2day class food n bev sevice..me adik waitress arini haha!skali me pnye tble xde customer geraam je..n last2 mayb my lect kcian tgk me xde watpe..so die suh me serve utk die lak..ampeh jew..blk class da ptg nk tngu bas clge lmbat..then suh en hairul antrkan kitowang blk umah ngeh ngeh`..
thursday,081205-
class law lagik!adoi..tp arini xmsuk class coz ade briefing utk wat resume hape ntah..mklum ar da nk abes blajor..hoho~lpas g motivation 2 me ngan atie g carik customer utk me nyer goup
Lot's Of Luv,
NiEjA MuHaImI ®*
|
---
Paste Counter code here!