Sunday, January 29, 2006
5:14 PM
CLASH..:(

me da clash wif my bf..s0b s0b* sedey amat..huwaAaaaA..!now im single!!



Jujur - Radja


duhai kekasih pujaan hatiku
dapatkah kau memberiku satu arti
sedikit rasa yang bisa ku mengerti
bukan sumpah atau janji


*

buktikanlah bila kau ada cinta
setulus hatimu bisa menerima
sebatas kejujuran yang kau miliki
bukan sekedar bersama


reff:

jujurlah padaku bila kau tak lagi setia
tinggalkanlah aku bila tak mungkin bersama
jauhi diriku, lupakanlah aku

jujurlah padaku bila kau tak lagi setia
tinggalkanlah aku bila tak mungkin bersama
jauhi diriku, lupakanlah aku selamanya


S0RRY..?
-im sory ok,kte kwn blik mcm dlu ok?pls..im really2 sory nija..pls frgve me..pls.. -
-aku xnak kte prus kwn,frgve n frget k nija..kite start cm bru..im really sory,gurau aku ksar sgt kt ko..frgve me ok..:( -
-mm..aku tgu ko..tatu aku nk ckp pe..vry sory..bgla 2nd chance kt aku..;( -
-jgn cm2 nija..im really sory..aku jnji xbwat ko skt ati lg..aku cume arap kte bbaek cm dlu ;( -
-yer..aku tau aku wat slh bsar smpai del fster ko..tp bkn sbb aku bnci ko,mmg aku x bnci ko..aku pn xpk pjg smlm..maafkan aku ye nija :( -
-im trying 2 mke fren wit u again..sory k..plss2..:( -
-xleh trime blk?jgn ar cmtu..everybody make mstakes..so dat was my mstakes n i ope u cn frgve me..-

*
senang bt0lkn kal0 nk lafazkn kate s0ry tu..time sktkan ati 0wang x pkir smue tu..sape x skt ati da la me br lpas clash die wat hal lak..pastu ckp me em0 sgt la ni la..yeah!bt0l mayb me em0 sgt time tu..tp xkn la xpaham..then br jew me trime s0ry die tu..tup2 die ckp die bgang smpai die da del me nyer fster..?urgh~lg tensen..maapkn..?hurm tgk la dlu..mlash nk pk lg smue tu wat mase nie..fenin~
LARKIN?INDON?

eh ktne neh..?ind0n ek..?kite planc0ng ek?isk isk..
<--
hahaha!gilew ah rmai gilew minah+mamat ind0n kt lrkin..sesak!dah rase cm g mlnc0ng tmpt di0wang lak..me g lrkin p0n sbb nk g p0ntian..blk umah sdare me..kn0n2 mbwa ati la..huwaa!!sedey..mase kt lrkin tu bley ngis2 lak..ah pdulik x care 0wang laen p0n..ngis ajew..huwAaaAa..!!
Lot's Of Luv,
NiEjA MuHaImI ®*
|
---
Tuesday, January 24, 2006
11:34 AM
RANTAI



sedey gilew..td lpas class acc me nyer rntai putus..huwaa!!sedey amat~ da la me cr ni pnyer rmtai sush nk dpt..geram ngan sape yg wat rantai me ptus neh..huh!


*p/s: sesape yg baek ati..ade x nk blikan me rntai neh..tp nk hruf N gak..ngeh ngeh`..
Lot's Of Luv,
NiEjA MuHaImI ®*
|
---
Thursday, January 19, 2006
7:35 PM
ME MYSELF N I...
i got it fr0m friendster..

-About u-
1. Name:siti muniza salleh @ muhaimi<--fullname haha!
2. Single or taken:single
3. Sex:female
4. Birthday:oct 20, 1986
5. Age:9teen
6. Sign:libra
7. Eye colour:pure black
8. Hair colour:hurm kaler pew ek skrg..
-Relationships-

09. Do u have a bf/gf:n0w..?no..;(
10. Do u have crush:yup..
-Fashion-

11. Your favorite place to shop:mid valley,klcc,kbmall n bla bla..
12. Your favorite shop:clothes shop
13. Your favorite label:anything will do..roxy,padini,giordano..n bla bla
14. Your favorite designer:hurm..versace of course!
15. Tattoos or piercing:have 2 on my ears n 1 on my n0se..
-Specifics-

16. What's your job :still a stewdert..
17. Do u do drugs:heh..medicine? :P
18. What shampoo do u use:loreal
19. What are u most scared of:Allah s.w.t
20. Who is the last person that called you?:my m0m
21. The last person who sms'ed you:my bstfren,kuman
22. The content of your last sms:kmane kamu mghilang syg??
-Favourites-

23. Colors:pink,blue,white
24. Food:pizza
25. Boys name:urgh..?!
26. Girls name:dunn0..
27. Subjects in school:pgajian islam haha!
28. Teacher:puan azlina!!!
29. Place:paris
30. Animal:rabbit
31. Sports:swimming
32. Drink:carr0t
-Do-
33. You wish u could live somewhere else:yup..wif my hubby<--nanT kawen la..ngeh ngeh`
34. You think about suicide:sumtimes..
35. You believe in online dating:hmmm..no..but sumtimes it DOES workout..
36. Others find you attractive:heh..u better look twice peeps..
37. You want more piercing:nope!!
38. You drink:nope
39. You smoke:nope
40. You do drugs:heh..nope
41. You like cleaning:yup...dun like dirts..
42. You like roller coasters:yeaaahhh..ske amat~
43. You act loud/quiet in a crowd:loud haha!
-Have you-

44. Ever cried over a girl/boy:yup..slal0 sgt
45. Ever cheated over a boy/girl:hell yeah..
46. Ever lied to someone and felt guilty:only to my parents
47. Ever been arrested:almost
-Number-
48. Of times I have been in love:countless
49. Of times I have had my heart broken:countless too..
50. Of hearts I have broken:many hearts..heh..berambus ah!!
51. Of girls I have kissed:lots..frens..mums..sisters..countless maa!
52. Of boys I have kissed:secret!!haha
53. Of girls slept with:slept with my frens..ntah x kire haha
54. Of boys slept with:im not a sl*t
55. Of drugs taken illegally:never!
56. Of people I consider my enemies:hurm??!
57. Of times my name has appeared in the newspaper:none :P
58. Of times you made a fool of yourself inpublic:countless
-Do you think you are..-

59. Pretty:am i?
60. Funny:sumetimes yeah
61. Hot:sumtimes haha
62. Friendly:yeah!..
63. Ugly:heh..no!
64. Lovable:yup
65: caring:yeah
66. Sweet:dunno
67. Cute:no!
68. Arrogant:depends
69. Geeky:hell no!
70. Photogenic:hell no!
-Your-

71. Motto:life must g0 on..
72. Best feature:nothing's good in me :P
73. Weakness:Cries easily
74. Next action/ambition:wanna be a successful .....
75. Last words:ergh....i mish him..!
Lot's Of Luv,
NiEjA MuHaImI ®*
|
TIME TABLE..

m0nday-
hosp accounting mgmt
tuesday-
marketing(pg) ec0nomics(ptg)
wednesday-
supervis0ry training dev(pg) ec0nomics(ptg)
thursday-
supervis0ry training dev(pg) marketing(ptg)
friday-
public relati0n(pg) hosp acc0unting mgmt(ptg)
saturday-
public relati0n
uh!gilew me nyer time tble pack gilew..clas pg-ptg jew..huwaaa!!nk ngadap pc p0n x smpat ajew..bz manjang..baru masuk sem bru p0n da dpt project..uh!neh p0n seb baek last sem tngal lg 5subjet..tp yg mnyampah gile time class acc..supervis0ry training dev n pub relati0n class camp0r ngan bdak gr0up 40a..urgh!mmg myampah gilew ah..budget pndai jew..bsing sket nk marah pastu m'bebel bjam2..lg bising ah kal0 dgr di0wang m'bebel..pastu bile lect bg asgmnt 0k2..tp last2 xtau gak..blagak pndai..bnci sgt..tp time class marketing n ec0 besh c0z cmap0r ngan bdak jni0r group 41..di0wang p0n satu kpale ngan kit0wang..
Lot's Of Luv,
NiEjA MuHaImI ®*
|
---
Wednesday, January 18, 2006
12:04 PM
LECT..
urgh!buhsan gilew..da la smue lect2 yg me baek da xkje kat clge neh lagik..ustaz piah..ustaz khairul..en ghadaphi..farhan..smue owang klantan lak tu..tngal ustaz hassan sowang jew..tu p0n bkan baek ngan die..asyek nk cr slap owang jew..huh!da xleh nk hang 0ut sesame lagik..wakakak!
Lot's Of Luv,
NiEjA MuHaImI ®*
|
NEW SEMESTER..


yeah!nie my last sem..ngeh ngeh`..tu p0n kal0 xde kna repeat la..
insyaallah
;) huhu~arini me ngan my osmet g dftar..ceyt!first time dftar sdirik..ngeh ngeh`..bangga2!!then lpas dftar tu kit0wang lpak2 kat library..
library tmpat owang study but mnjadi tmpat lepak bg kit0wang haha!!
then b4 balek umah kit0wang g office..g amek resit ceyt!br jew b'azam xm0 kc0h2 lg kat clge yg beng0m neh..skali ica n acha pegik die ckp suh amek s0k..bngang bt0l last2 kit0wang g rmai2..br diowang nk bg resit tu..psal la bng0m sgt clge neh..kit0wang juz mntak resit jew tu p0n sush ke..tu keje nk tipu kit0wang lg la neh..asyek mintak duit2..tu je clge neh tau..geram bt0l..then da dpt smue kitowang nyer resit check2 kt dlm tu die ade tulis kit0wang kna dnda..rm2.30 kr0sakan umah..lg x puas ati..gad0h2 phak clge ckp mmg slh kit0wang..byk chantek!wlap0n rm2.30 jew kit0wang xkan byar..
NEVER!..
bngang jew clge neh kal0 bdepan ngan kit0wang haha!pdn muke..then ptg sket staff kat clge tu pngil me..di0wang still x puas ati lg psal kit0wang xm0 byar..then me ckp la
.."ok fine sy bley xplain psal sy n mmber2 sy xm0 byr..lgp0n kr0sakan smue tu kit0wang bli sdiri brg2 juz suh phak clge psangkan jew..dat all..ok kalo xpuas ati lg sy pngil mmber2 sy..nak?"
haha..tau tak0t xm0 jmpe rmai2..ceyt!geram bt0l..pastu bley di0wang bg reas0n sbb staff yg incharge psal tu dah pndah.. uh!lantak la..yg pnting kit0wang xm0 by0r..!huh..
HOSTEL FEES..


lg cite psal clge yg beng0m neh..bley phak clge suh kit0wang byar lg sewa 0stel bln dec..sdangkan time kit0wang duk tu air p0n xde..smpai la kit0wang kuar duk umah sewa..nk suh byar plak tu full..urgh!jgn arap la..pastu bile kit0wang bantah2 phak clge ckp nanti dipertimbangkan..0kie..xpe tp kal0 suh byr jgak kit0wang akn naek jmpe sdirik ngan CE0 clge neh..pdulik~


Lot's Of Luv,
NiEjA MuHaImI ®*
|
---
Tuesday, January 17, 2006
4:25 PM
KEBENCIAN TAHAP CIPAN~
skt ati+grm+myampah smue ade la..dlm 5.30am nat call me bgtau da smpai lrkin..s0 tpakse ah die tngu me then nanti nk blk senai sesame..bese ar0und 6-6.30am da smpai lrkin..tp bas neh bod0wh nk mamp0sh breanti nk berpul0h2 kali..geram bt0l..skejap2 brenti..nat da bepul0h2 kali call..last2 smpai senai bas r0sak..shit!lg myampah gilew..ms tu da nk kul 9.00am..nk g lrkin mane me pndai..tak0t naek bas ses0rg..last2 tpksa call nat suh die blk sdirik dr lrkin ke senai..me tau die bngang gilew da la tngu pnye la b'jam2 kat lrkin..tup2 gni lak jd..b0d0wh bt0l..bas trans neh slal0 wat hal..xm0 la lagik trans..:(
Lot's Of Luv,
NiEjA MuHaImI ®*
|
---
Monday, January 16, 2006
5:54 PM
IM SINGLE..


TAKKAN ADA CINTA YANG LAIN
Masihkah terlintas didada
Keraguanmu itu Susahkan hatimu


Tak akan ada cinta yang lain
Pastikan cintaku hanya untukmu
Pernahkah terbersit olehmu
Akupun takut kehilangan... Dirimu
Ingatkah satu bait kenangan
Buang semua angan mulukmu itu
Back to Reff :


Bukalah mata hatimu...


urgh!!~
im single but n0t available
mandai jew me wat c0nclusi0n sdirik..kal0 die shayang lg me psal die x cntact me..huwaa!me

rendu+shayang

bangat shame die..*s0b..s0b*
:(
Heartbreaks last as long as you want and cut as deep as you allow them to go.The challenge is not how to survive heartbreaks but to learn from them.

Lot's Of Luv,
NiEjA MuHaImI ®*
|
IM LEAVING


sedey amat~me da nk blk jb neh..;( s0b s0b*


FARIS DANIEL..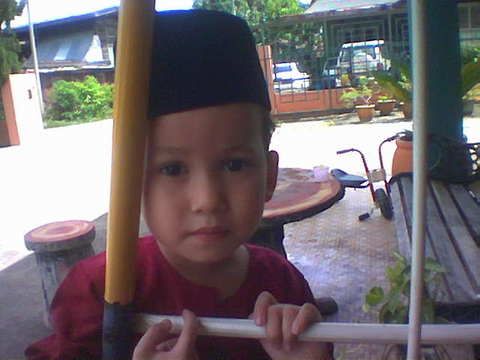 ::lastnite::
my m0m bgtau me..smlm ms nk td0 faris nangis..psal..?sbb die sedey me dah nk blk jb..lgp0n musti die buhsan gilew xde owang kt umah..nanti tngal mama,iwan n die jew..;( n 2day die mgamuk lak nk pcking bju2 die nk ik0t me blk jhr..isk!wat me sedey jew..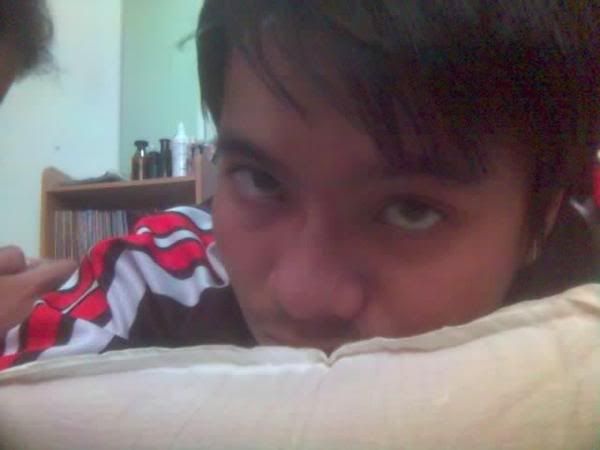 tn0..!!epi bc0ming bzday
(
2m0rr0w)
..epi bezday 2 u..epi bzday 2 u..epi bzday 2 tn0..!tn0,neh me ade present..esp 4 u..chocolate cheese cake!!i 0pe u like it..niwey may G0D bless u..sm0ge pjg umur..dmurahkan rezki..n cpat dpt gf akekeke!

TIME 2 STUDY?!


huwaa~my kazen kat UTM,mat riyad..mber2 my br0,abg b0b..abg zack..abg pg..abg adam..abg arie smue baru start pract..nmpak gaye nye dah xbley la nk hang 0ut ngan di0wang lg..buhsannye!!xm0 blk jhr..!!!bnci..!!nmpak gaye nye me kna duk ngadap bku la 24h0urs..huh!
Lot's Of Luv,
NiEjA MuHaImI ®*
|
WHY..??!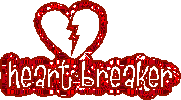 psal awk wat shaye cmni..?kal0 nk break p0n ckp jew la..shaye x ske awk wat shaye cmni..t'seksa tau!!everyday shaye sms awk..wlp0n awk x rep my sms..da 3m0nth..shaye sdey sgt sbb awk wat shaye gni..kal0 awk x shayang shaye lg psal awk seb0k nak tau psal shaye..??awk ngat shaye x tau ke awk tnye mmber2 shaye psal shaye..awk da start keje,sket p0n awk x bgtau..tkilan sgt!da lame shaye saket ati+geram+bnci ngan prangai awk..shaye tau awk slal0 bc bl0g shaye..plz tell me da truth..awk syg shaye lg ke x!!n tell me y..psal awk wat shaye cmni..i need 2 kn0w!!plz..kalo diikotkan, luka dlm hati shaye takleh nak stop bleeding
i hate u!!i hate u..i hate u..
but
i luv u
..huwaa!!!
i hate when u lo0k at me,
i hate when u are always right,
i hate da way u cut ur hair,
i hate when u make me laugh,
even w0rse u make me cry,
n i hate da fact dat u didn't call,
but m0stly i hate about u is..
n0t even cl0se n n0t even at all..
Lot's Of Luv,
NiEjA MuHaImI ®*
|
---
Sunday, January 15, 2006
6:58 PM
MY BROKEN HEART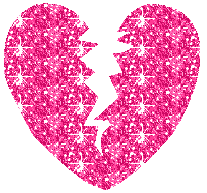 My heart is

broken

because of you.
I dont know what to do, because I only had you.
If I could look up to god, and say I wish this would be gone today.
I want my broken heart to be filled with joy someday.
The trust I had in you is gone today.
All I want is trust in you,and maybe soon our hearts will be as one.
All I want is loving you.
Fauziah Latiff


Kucuba untuk jadi yang terbaik
Namun ada dia yang lebih kau cinta
Yang lebih kau cinta


Namun ku akan terus berusaha
Untuk memenangi walaupun ku tahu
Kecewa jua akhirnya


( korus )
Mengapa tak dapat aku memadamkan
Kenangan manis bersamamu
Bahagia yang aku harap-harapkan
Tak ingin aku rasa dipertandingkan
Sehingga diri diperbandingkan
Untuk selamanya


Ketika cinta ini masih lagi bertakhta
Selagi jiwa ini masih jua ingin dipuja
Katakanlah padaku di mana kekurangannya
Untuk kita bahagia berdua saja


( ulang dari korus )
Bisakah aku jadi yang terbaik
Kerna ada dia yang lebih kau cinta
Yang lebih kau cinta
Lot's Of Luv,
NiEjA MuHaImI ®*
|
3WEEKS


3mngu cam 3ari jew..urghh!dah nk blk jb..psal la xcuti lame lagik ek..kang besh..3weeks me kt umah..


*

kul2.30pm tgk citer sanay wala nang wakas,4.30pm tgk citer kay tagal kang hinintay,7.30 cinta tsunami,9.00pm stolen moment,10.30pm biarku sentuh cintamu,11.00pm passion de gavilanes,12.30am stolen moment again..3.00am passion de gavilanes again..

<--
x mish citer2 neh haha!citer snay wala n kay tagal tu dlu da tgk neh neng0k lg..
*

magazines..cle0..7teen..remaja..
*

n0vels,sepi tanpa cinta..hatimu utk siapa..bisikan rindu..
*

talk on da ph0ne..

<--
k0npem bil tep0n mlambung ngeh ngeh`..
*

hang out wif my fren..fmily..
*

neng0k m0vies..narnia..p0ntianak harum sundal mlm 2..king kong..zathura..
*

back 2 kaybee..

<--
everyweek musti blk ke kg t'chenta!!hehe
*

in front of da pc-surfing..blogging..men game ngan my lil bro faris..chatting till subuh..



WHAT IS LIFE WITHOUT FAMILY


me balek neh xpnah p0n kit0wang kumpul 1 fmily kt umah t'ganu neh..my bro,ch0x dah stay kb c0z da start keje sane..my sis,mirna da pegik kl..my lil sis,kiki abeskan olidaynye g kl..ip0h..kuantan..n sri kat 0stel..yg tngal kt umah juz me,my lil bro iwan n faris..n my m0m..uh!kit0wang kumpul p0n time raye aji aritu jew..rilly mish u all dear..:(


huhu~bng0mkan..me da blk 3weeks but xpnah p0n naek tid0 kt blk me sdirik..asyek td0 kt blik kiki jew wif my m0m n faris..lgp0n kiki xde umah..rendu nk td0 blik me..but ntah la..rasenye spnjg me study kt jhr xpnah p0n time oliday me blk umah n td0 kt blk me sdirik..ntah me p0n x tau knape..huh!


PTPTN


geram duit last sem me xmasuk lg..neh dah nk masuk sem br still xde lg..beng0m!!but psal me nk kec0h ek..?bkan me byr kat clge p0n duit yg die suh byr..smue duit ptptn masukkan dr awl sem till n0w..me x pnah sntuh..s0 wtpe nk risau..?eh mane bley..tu hak shaye..!duit shaye..!bt0l x..?
Lot's Of Luv,
NiEjA MuHaImI ®*
|
ONLY GOD KNOWS


Only God knows how much I miss him
Only God knows how much I need him
Only God knows how much he meant to me
Only God knows...:-(


Have you ever missed someone so badly till it brings you to tears?I have!!!

*p/s:thanx apiz..man..n chee..dgr luahan ati me neh..niwey thanx 4 ur advice..
Lot's Of Luv,
NiEjA MuHaImI ®*
|
23 kot br blk xpon lpas raye cine..ko blk bile?
-abg am-
aku 21 br g sane ade prob sket tpakse g lmbat.. -uncher-
ko dtg la awl law aku x siap lg xtau nk dpt kt mane sumber asli..plsss!!
-ijat-
ko blk bl?aku dh ade kt jb..bgtau bile ko nk g dftar
-nabil-
aku pun xsiap,dtg awl la bleh dcus -deeba-
aku bnk in kan duit tlg dftarkan aku..sory aku xleh g awl..ade hal.. -ziela-
aku g lambat same ngan ziela kut..ko g bl?
-atie-
nieja nk dftar bl?isnin?bdak2 ni g jb bile? -mamy-
weii bile ko nk blk dah lame ko cuti..blk!blk!cuti nk lame je
-zahran-
aku blk tghari esok,ko nk dtg bile?sape ade kt umah? -eca-
aku on the way bck 2 jb..pg sok aku smpai aku bgtau..cant wait 2 meet u..miss u.. -na-
nieja,aku dh bli tiket on 16 jan..kite g 16 ek..ok?
-nat-
aku dah kat jb,kalo ko nk sruh aku n na tgu kitorg tngu,kite dftar same2 ok.. -emy-
ko nk g jb bl??nk dftar ari ape? -farah-
best lak duk ngan atok ni..ko blk mlm ni kn?aku xtau lg myb sok ke luse..hahah!
-man-
ni sms yg me trime dr classmate me..
wtf?
urgh..time me nk g awl neh diorg plak nk g lmbat..geram bt0l..br je smangat nk g dftar sdirik sem last neh..isk mmg geram gile ngan diowang neh..saje nk suh me jeles..yep of course me
jeles
thp dewa..huwaaa!!!kal0 me xbli tiket lg me nk g jb lpas raye cine..siyes..geram!!x kire lpas me dftar me nk suh lect start class tr0s..haha!bi0r pdan muke di0wang yg dtg lmbat..bluweekk!
geram!!
*p/s:epi bezday 2 my bstfrenz sid..muahh..luv ya a lot..


Lot's Of Luv,
NiEjA MuHaImI ®*
|
---
Saturday, January 14, 2006
6:55 PM
KUSUT~


bad news, i'll be going back to college lagik 2days.. dah mau balik kolej tp ngan pr0b yg menggunung.. patotnye dh year end ni xdela masalah. nevermind i'll figure it out somehow. hoping dat everything is getting better in some ways.. perasaan serabot..nothing much happened today..da new semester is opening soon. so i'm just sitting at home counting the days..nx sem lagik tngal 5sub jew..but smue sub yg me x ske..acc0unting mgmt,marketing,public rlati0n,ec0n0mic n supervis0ry training dvel0pment..urgh!ntah hape2 ntah..~


Love never dies a natural death. It dies because we don't know how to replenish its source. It dies of blindness and errors and betrayals. It dies of illness and wounds; it dies of weariness, of withering, of tarnishing.

Lot's Of Luv,
NiEjA MuHaImI ®*
|
??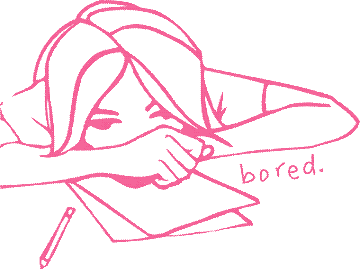 huh~burink+blur xtau nk type pe..im rilly mish him..uwaa~!!
Lot's Of Luv,
NiEjA MuHaImI ®*
|
---
Friday, January 13, 2006
11:58 PM
COUNTING DAYS..


huhu..besh gile balek braye..ngeh ngeh`..mlm neh br blk t'ganu blk..lg 3ari me dah nk blk jb..huwaaaAaAaAa!!xm0 blk...dftar 16-18hb..rase cm nyesal plak g bli tket awl2..tp xpe la nk wt cmne..lgp0n neh last sem..biase asyek suh mber je tlg dftarkan..neh dah last sem
(insyaallah kalo x repeat)
so nk la gk rase cmne dftar sdirik..huhu!huwaaa me dah nk blk jb..tp bl0m p0n jmpe die..*s0b*s0b*..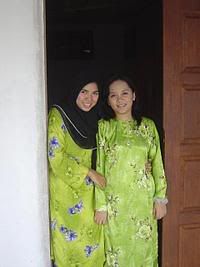 *p/s:dear muh bstfrenz nana n syafa..s0ry smpat jmpe kjap jew mlm raye aritu..aku mmg plan nk blk awl jmpe k0rg b4 k0rg pegik but byk bnda xstle lg kat kb..s0ry again..!insyaallah raye cine neh me blk..mish ya..muahh!<--jelesh tgk pic k0rg..dua2 nk green..
Lot's Of Luv,
NiEjA MuHaImI ®*
|
---
Tuesday, January 10, 2006
11:48 PM
SELAMAT ARI RAYE AIDILADHA..


huhu~cm bese ah ari raye kna bgn awal..g smayang raye..pastu g kbur my dad..nenek n atuk me..pastu blk breakfast then g braye umah sdare mare..besh2..bley jmpe kazen2..;)


*p/s:pssttt..meha awk jgn rsau..shaye akn tlg ape yg bley k..jgn sedey2..
Lot's Of Luv,
NiEjA MuHaImI ®*
|
---
Sunday, January 08, 2006
12:01 AM
"MY ONLY LUV SPRUNG FROM MY ONLY HATE"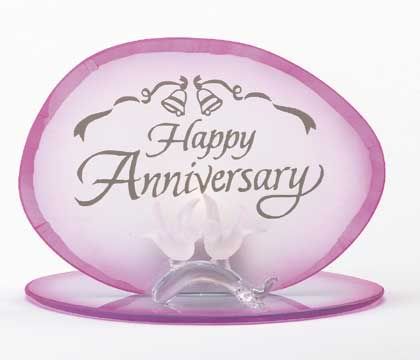 I luv u wif all my heart. U are my only one. Alwiz has been n no one could even replace u or take u away from me.HAPPY 1ST ANNIVERSARY dear..
"Love is strong yet delicate.It can be broken.To truly love is to understand this.To be in love is to respect this."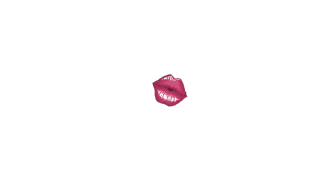 Lot's Of Luv,
NiEjA MuHaImI ®*
|
---
Thursday, January 05, 2006
6:49 PM
2006..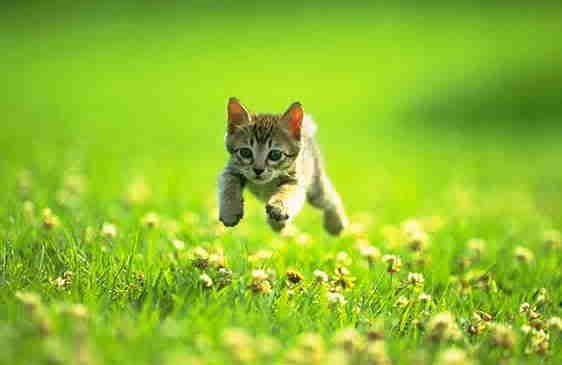 2005 has sped by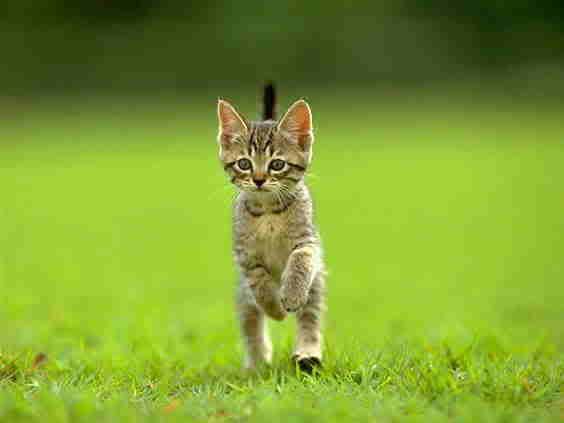 Now, we need to face 2006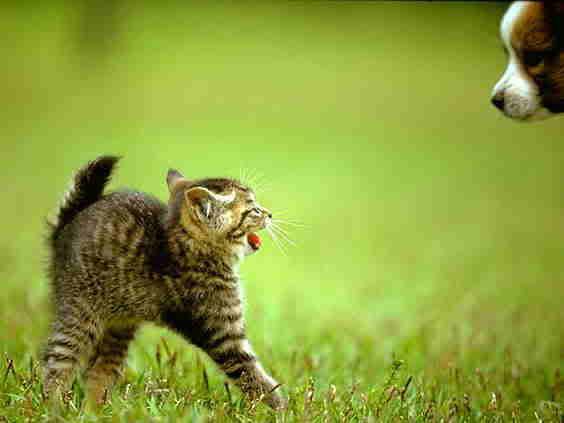 There may be risks involved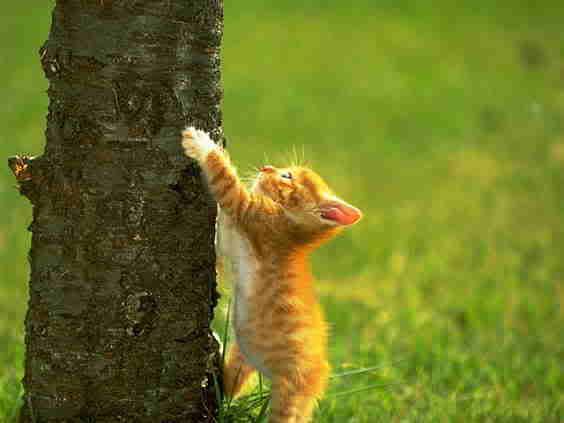 We may need to face road blocks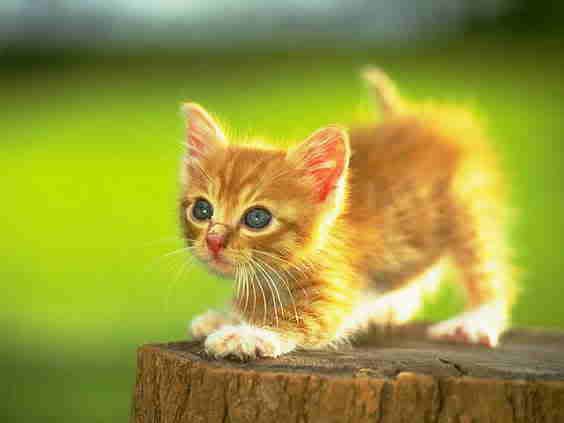 So stay alert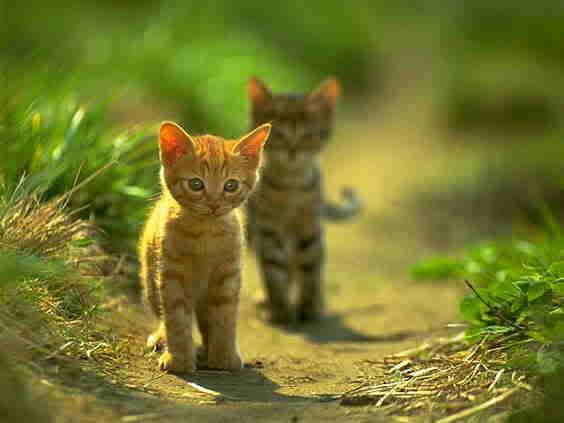 Share time with friends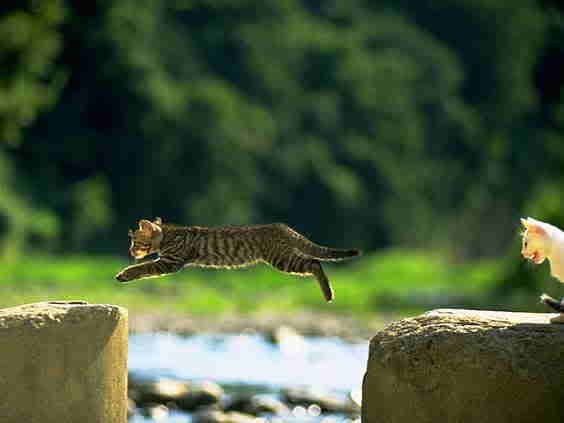 Jump over obstacles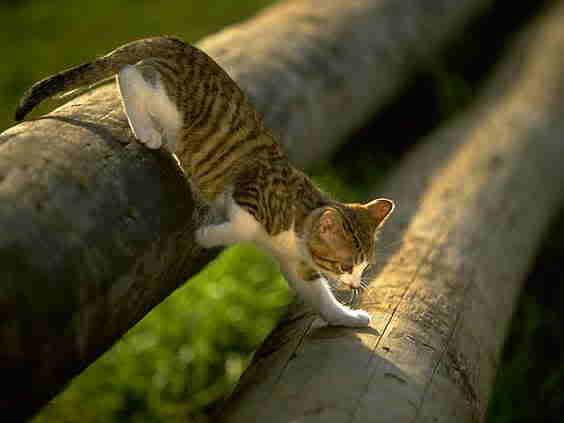 With care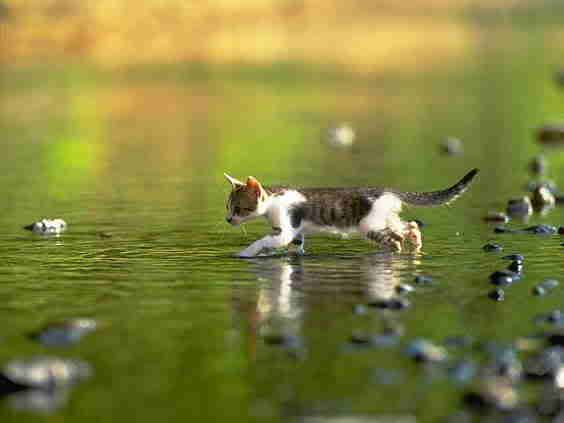 And caution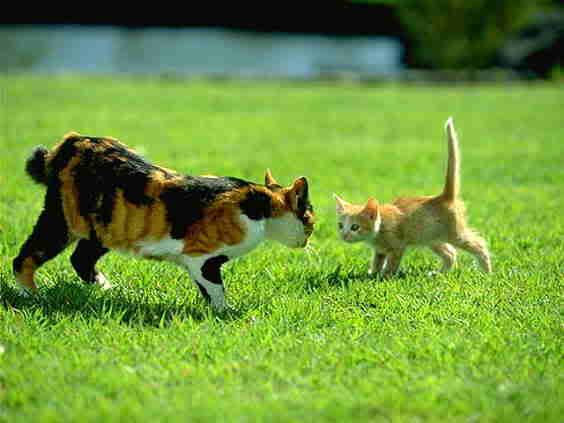 Face challenges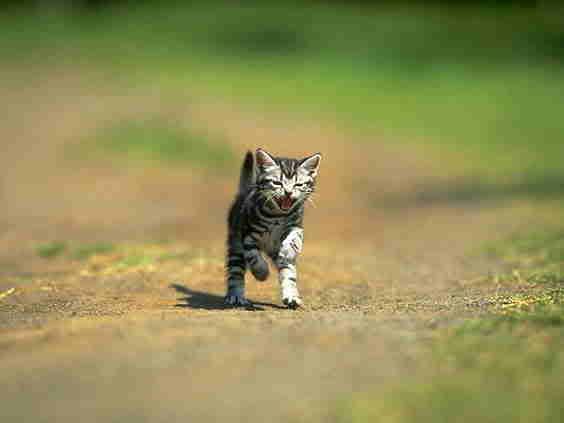 Remember to laugh
Co-operate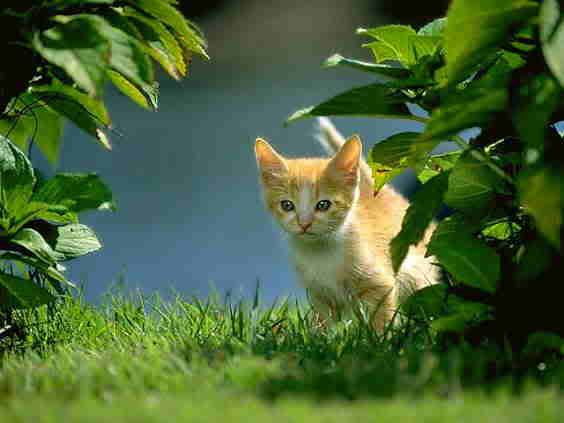 Discover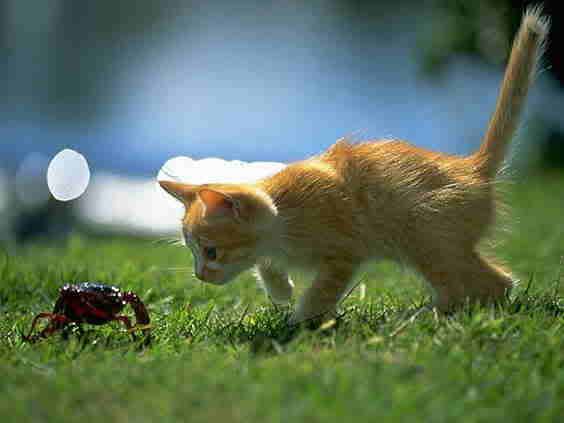 Make new friends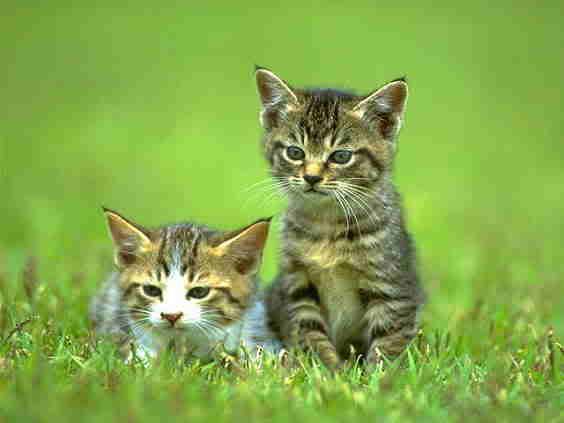 Above all...be ready for adventure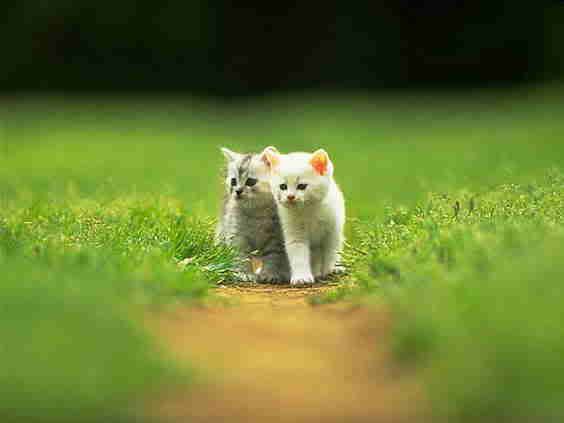 Stick together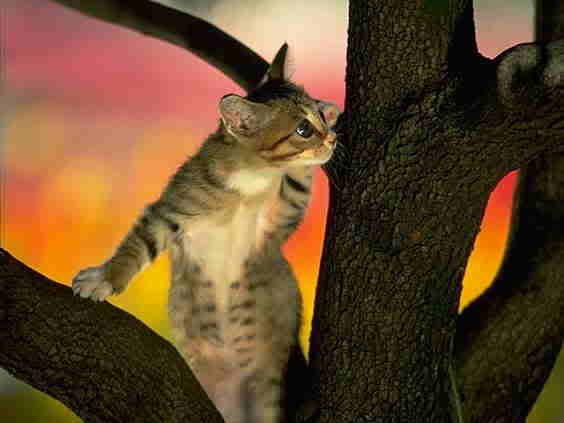 And you will be able to go far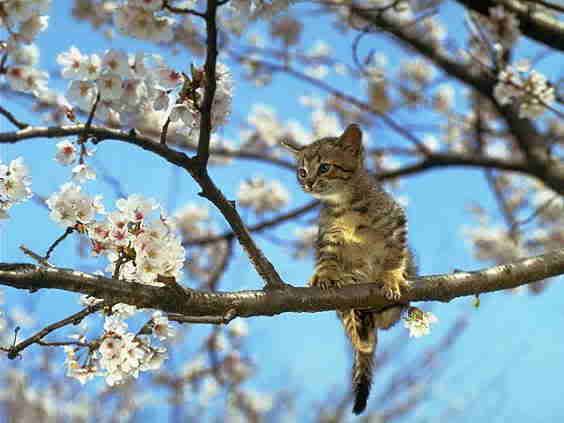 Very far.....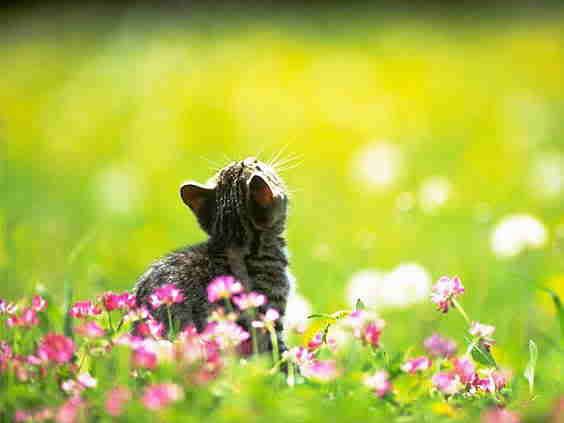 Well, not quite that far....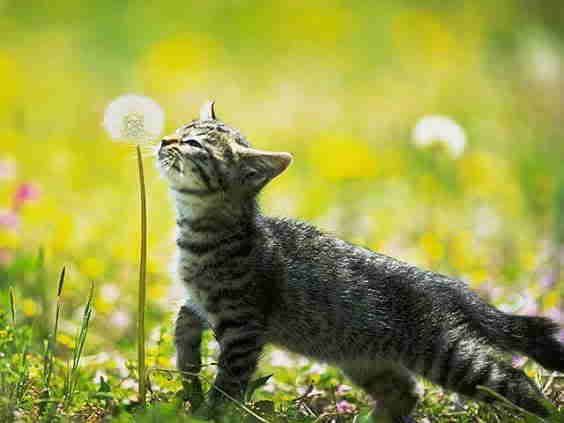 Always take time to smell the flowers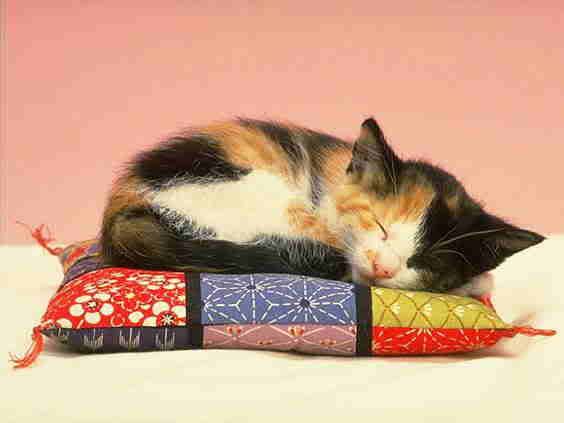 Don't forget to relax and enjoy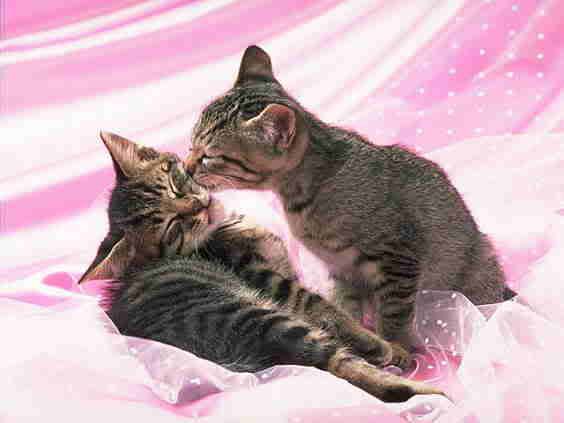 And never forget to love those dearest to you
Lot's Of Luv,
NiEjA MuHaImI ®*
|
---
Tuesday, January 03, 2006
8:16 PM
SHAFIQ..


huhu~besh sgt dpt jmpe ngan adek angkt me,shafiq..jmpe gak akhirnye..!dah dkat 2weeks die dtg t'ganu neh br bley jmpe..asyek bz jew manjang kekeke!but arini ujan dr pg..ujan rhmat kot!ngeh ngeh`..me g kb ngan pinky..sid..n g amk shafiq umah nenek die..lpas g clinic gg,pastu g mkn dlu..lap0r gilew dr pg kit0wang xmkn..kul 5ptg br mkn huhu~ pastu g shping2..besh2..!blk dr kb g lpak2 kat clge pinky lak..ngan mmber2 die..pastu g mkn then br blk umah..;)
Lot's Of Luv,
NiEjA MuHaImI ®*
|
TICKLE TEST..


The Color Of Me..


Siti Muniza your true color is blue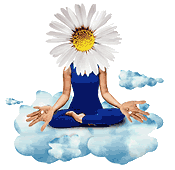 You're blue - the most soothing shade of the spectrum. The color of a clear summer sky or a deep, reflective ocean, blue has traditionally symbolized trust, solitude, and loyalty. Most likely a thoughtful person who values spending some time on your own, you'd rather connect deeply with a few people than have a bunch of slight acquaintances. Luckily, making close friends isn't that hard, since people are naturally attracted to you - they're soothed by your calming presence. Cool and collected, you rarely overreact. Instead, you think things through before coming to a decision. That level-headed, thoughtful approach to life is patently blue - and patently you!


The Zodiac Match Test..


the best Zodiac Match for your personality is Taurus

Taurus, the Bull (April 21 to May 21): This warmhearted and determined partner is just your type. Initially, a Taurus may catch your eye with a romantic gesture or their penchant for having a good time. But as you get to know them, you're even more likely to be drawn to your Taurean's unwavering devotion and dedication. People born under this sign typically know what they want out of life and stick by the decisions they've made. This devotion to their own truths can make members of this sign seem stubborn or critical at times. However, know that most Taureans are also sentimental types who like to focus on their romantic relationships. In the bedroom, you're apt to find that the Bull is a creative and expressive lover with a high sex drive. It's just another aspect of their vital nature, one that finds pleasure in everyday things and has an eye for beauty.


Are You a Secure Lover?


you tend to gravitate toward romantic partners who have a Secure attachment style.

People with a secure attachment style are warm, open and trusting. They are typically comfortable with themselves and show high regard for others. Attachment style begins in infancy with the interactions we have with our parents or primary caregivers. Through these early relationships we begin to understand the dynamics and patterns of close relationships and we carry this perspective into our adult relationships.Psychologists call your attachment style Preoccupied. You tend to worry about being abandoned in your romantic relationships. You have a strong desire for closeness, but may feel that others seem unwilling to get as close as you would like. It's likely that your openness to relationships is one of the first things potential partners notice about you. 39% of those who have taken our test share this style of attachment. Your answers on our test show that when it comes to relationships you are still wrestling with some of your earliest attachment issues. While you may have resolved some issues, there is still room to grow and you have the potential to develop healthier relationship patterns.


*exceli me da buhsan sgt xtau nk wat hape so sesaje jew la maen bnda neh..ngeh ngeh`..uwarghh!ngant0k ah..
Lot's Of Luv,
NiEjA MuHaImI ®*
|
---