Tuesday, November 29, 2005
4:53 PM
bABb3eEe..!!bengng btol..td balek clss me,n n ec jew..emy ngn nat still kt clge coz diowng nk ciaapkn rport diowng..then around 2.00pm eca nk g bank so me bg bku bcb me nk sruh update kot2 duit ptptn dah masuk..then me tgk la duit yg me simpan..duit neh kire duit spare la..kot2 kalo ade urgent ape2 pkai duit neh je dlu..then gnti blk..bukak2 tgk duit yg 150 sumthin da tngal sket then me sruh na kire..tgk2 ilang 50..germ btol..tros nngies..bkn pe msuk neh dh 3kli duit me ilng..br je bln lps,29hb gk me sdar2 duit me ilng..70,dah la time tu tgh sebuk packing bju nk blk raye,sebaaek time tu blk ngn kete klo x mmpos me..huh!masuk kali neh da 3kali ilng,yg 1st 150sumthin..yg 2nd b4 blk raye 70..then yg neh 50 plak..bgang btol!mmpos ah me xhlal kng bru tau..da xde duit sgt ckp jew la bley bg pnjm neh maen curi jew..x pikir dosa ke hpe..boDowHh..
Lot's Of Luv,
NiEjA MuHaImI ®*
|
---
Saturday, November 26, 2005
2:35 PM
arinie awl gilew bgn..kul 7 da kna bgn..pastu kul 8.00am kitowang kumpul kat bwah tngu bas sofitel dtg amek..2day rmai gak ar classmate me wat part time kat otel sofitel..tgk owang keje nk keje gak..ngengade wkakaka!dah la kitowang neh smue baru 1st time part time kat otel<--ceyt name jew bdak otel tp xpnah part time kat mane2 otel..ngeh ngeh`..1st kitowang smpai kitowang kna g kat HR department..then after briefing kitowang kna bhgi group plak..mnyampah btol~ die x bg wat keje ngan mmber2..kul 9 kitowang da start kena wat keje..1st kitowang kena clear table yg guest breakfast pg td..then kitowang kena g amek brg2 kat kitchen then kna wipe smue tu..pergh!x nak pnat plak..pastu kna setting table..lipat napkin n bla bla..pastu da siap kna serve plak..siap serve..clear table n do da same thing utk dinner plak..after dinner pon camtu..pnat gilew babi~ kitowang ingtkan g sane juz utk serve jew..neh x smue keje kitowang kena wat..mampos ah gini~ then after kul 11lebey diowang sruh setting tble 4 breakfast 2morrow..kitowang wat x tau jew..coz mase memule dtg tu bos kat situ ckp keje smpai kul 11mlm jew..kalo nk OT dscuss nanti..last2 kul 12 lebey baru kitowang bley balek..dah mmg x larat gilew..pnt!dah la arini kat otel tu byk function pastu staff x ckup..smue nak amek part time..yg dtg pon x rmai tu yg kitowang tpakse wat byk keje..pastu sok pagi bley diowang sruh dtg keje lagik..mampos x layan!sok time utk tidoo..ngeh ngeh`..blk umah mkn mandi then tros tdo..nxtime tobat xmo g lagik..keje 15jam uh!pnat thp cipan..haha!!
Lot's Of Luv,
NiEjA MuHaImI ®*
|
---
Thursday, November 24, 2005
11:15 PM
blk clge tros bdak2 neh tdo..then baru jew nk lelap mate man sms me nanye nk ikot x function mlm neh..die ckp kat jb..but x ckp plak function pe..mls ah nk nanye ngantok gile time tu tros tido..bgn da ptg..pastu siap2..after maghrib kitowang gerak g jb..hotel selesa..then smpai sane jmpe ngan zack n al..memule tu sgan gak ar coz b4 diz kat clge pon me mane pnah tgur2 ngan diowang..pastu function start kul 9 plak..so kitowang g minum2 dlu kat warung simple..dpan hotel selesa jew..b4 masuk otel,mmber man,tno smpai..pastu tros masuk kat function tu..bored?hurm..buhsan gak la..ngatkan function psal pe..rupenye psal luxor..huhu~layankan ajew..pastu b4 balek kitowang g minum2 dlu wif mmber2 man..dlm kul 1lbeye bru balek..niwey sory 2 all..kna blk awl..xbley g shisha ngeh ngeh`..coz 2morrow ade class..da la sok me kna jd exec hskpng..kbtulan sok de marhaban plak kt clge..huh!
p/s:niwey man thanx knal kan aku ngan mmber2 ko..besh diowang pon otak gilew2 cam ko gak..ngeh ngeh`..biase ah tu memule aku sgan ah..dah la sesowang girl kat situ..shisha?nxtime ya..~
Lot's Of Luv,
NiEjA MuHaImI ®*
|
urgh!geram btol..dah rmai yg tnye ngan me.."eit nieja btol ke ko yg wat diowang clash??" fuh!geramnye..kalo sorang tu xpe..neh rmai pluks tu..sape x geram..ingat me nk rampas sgt her bf..her bf tu yg slalo kaco me..lgpon b4 diz kitowang mmg baek..so bile diowang clash me yg dipersalahkan..?not fair la cmni..ingat me neh xde bf ke hape..stoopid!!
Lot's Of Luv,
NiEjA MuHaImI ®*
|
---
Wednesday, November 23, 2005
3:47 PM
thursday,171105-
alhamdulillah!pepagi lagik b4 masuk class me g office then g amek me nyer result..huhu~sem 3 aritu jatuh..sem neh dah naek balek..dpt sket jew 3.46 but takpe still dlm top 5 lagik hoho~
friday,181105-
arini baru start midterm..hurm soklan susah gilew..x tau la cmne rsult nanti..lpas clas g amek hp kat kdai..yeah!hp dah okie..kekeke~dah smngu x pkai hp..uh!azab gilew..mlm me g lpak2 umah atie tgk diowang packing brg..tgh2 lpak na mizkol..then me tros balek..dah tau ar bile mizkol tu nk sruh balek ar tu..blk umah nengok lecturer ade..dtg nk tnye bile nk kuar ostel..then kitowang mintak kuar akhir taun neh..seb baek dpt..lgpon kitowang x cari pon umah sewa lagik..
saturday,191105-
2day plan nk ikot my osmet,nat,emy n e-ca g angsana..last2 me x ikot..mlash la nk pegik..lgpon xtau nk g wat pe..tido kat umah lagik besh!ngeh ngeh`..tghari,bdak2 umah atie pndah..huwaa!smue dah pndah senai..aritu umah deeba..neh umah diowang plak..kat blok b tngal bdak umah me jew lagik..uh!sunyi ah nanti..ptg na n zura ajk g ioi mall..then after lunch jmpe ngan nabil..then kitowang g karaoke sesame..besh!plan nak maen bowling tp xbesh coz xrmai..mybe nxweek kot..mlm my snior,man ajak me lpak2 kat airport..then b4 g airport kitowang g umah atie dlu..coz parent atie nk jmpe man..rendu kat ank sdare kot..ngeh ngeh`..lpak2 kat airport wif man's frenz..exceli mmber die tu student clge me gak..but x brape knal..
sunday,201105-
2day duk mlepak umah jew,study utk paper hospitality law..urgh!
monday,211105-
paper law susah gilew..maen hentam ajew..wakkaka!at nite me kuar wif man..konon2nye celebrate his bzday la..tu la x inform awl2 bile bzday..pdn muke xley present!kekeke~
tuesday,221105-
sjuk gile mandi pagi td..rase cam mls je nk g class..tp g gak..tghari me ngan nat jew yg balek coz emy,na n e-ca byk keje nk kna settle kat clge coz 2morrow diowang jd COD utk kitchen..balek umah mandi..basuh baju..n smayang..then me trime 1 msg from x tau sape..bengang btol!bley die ckp me yg kaco her bf..shit!ingat me nk sgt kat her bf..hawktuih!plan mlm nk kuar wif my kazen pastu die sms bgtau ade keje plak..then abg am n nabil ajak kuar..so ikot jew la..g karaoke lagik ngeh ngeh`..
wednesday,231105-
geram btol..2day me class food n bev service..memule me kna jd host..then tetibe jew tkar..sruh jadik food runner plak..bengang jew..!after class..smue bdak class service n kitchen kna pngill..kna marah2..argh!buhsan btol~ade ajew yg x kna..myampah!
Lot's Of Luv,
NiEjA MuHaImI ®*
|
---
Saturday, November 19, 2005
10:29 PM
ngeh ngeh`..td my aunty,teh sms me ckp cikna da masuk dwan bsalin..pastu dlm kul 9lebey cikna sms me bgtau die br dpt baby..huhu!beshnye dpt kazen baru,boy..neh x sabar nk balek..pastu sebok duk nanye nk ltak name pew..name pe ek..??
Lot's Of Luv,
NiEjA MuHaImI ®*
|
---
Wednesday, November 16, 2005
3:47 PM
huh!bengang gilew..sabtu lpas time nk change simcard nk off hp tu x bley..so me maen buang je la bateri die..nk try on balek dh x bley..huwaa!!!~so kpd sesape yg sms..call tiga2 no me x dpt tu sorie la ek..skrg pon on simcard skali shari jew..sedey!tu pon pnjam mmber punye phone..so wat mase neh x pkai hp..huh!pnat gilew br blk dr class commercial cookery..dh la 2day me jd Chef of da Day..pnat~
Lot's Of Luv,
NiEjA MuHaImI ®*
|
---
Tuesday, November 15, 2005
4:03 PM
urgh!bodow punye clge..td after class hsekeeping me pegik jmpe miz suhaili ngan ziela,atie n nabil..coz 2morrow turn kitownag jd chef kat class commercial cookery..then tgh2 duk dscuss tetibe bdak neh ckp dah bley g amek result last sem..so pegik la amek..kmaen tunggu lame..tup2 xmo kasi..shit!!bengang btol..die ckp me kna byar hutang clge dlu..arghh!~slalo camni..me tros blah jew..mampos la!simpan jew la result me tu wat pkasam..huh!
Lot's Of Luv,
NiEjA MuHaImI ®*
|
---
Thursday, November 10, 2005
12:20 PM
NGANTOK..


smlm naek bas around 9.45pm..naek kat jerteh..bas from klantan 8.30pm..cmbiase la..seat me ade owang duk je..so tpakse duk seat laen..mlash nk gadoh2..smpai larkin around 8lebey..then daddy dtg amek..on da way back 2 apartment me call e-ca then die bgtau bas clge gerak awl 2day coz bdak2 under UiTM start exam 2day..uh!smpai umah dh kul 9.05am..then janji ngan abg am,wong n nabil nak join diowang naek cab but me smpai dh lambat..so me sruh je diowang pegik dlu..then daddy janji nk dtg amek me g class..lpas mndi+breakfast me g class..na pon join skali..coz die bgun lmbat pg td..mummy x ikot plak..x g class la tu..me tnye gak daddy..ntah daddy cam nk marah2 je..uh lantak la..!musti mummy mrah coz pg td dah g amek me..neh g antar me clge lak..me pon ngatkan daddy nk g class gak..rupenye g antr me je..then trus chow..g baiki kete die..abes class nak dtg amek me lagik,but me xmo..bas ade..kang mngamok lak mummy huhu!smpai clge g byar duit ostel..plan nk tros g mintak result final last sem..but xkuar lg..bengang btol..aritu ckp awl sem ni..pastu lpas raye lak..neh dh lpas raye..xde pon lagik..ngok ngek jew..!pastu tros masuk class law..ngantok amat!!x tau hape yg blajo wkakkak!balek pasni nak titon..ngeh ngeh`..
Lot's Of Luv,
NiEjA MuHaImI ®*
|
---
Wednesday, November 09, 2005
7:29 PM
KEMBALI KE COLLEGE...





uh..!benci btol la..malash nk blk clge..huwaaaaaaaa~geramnye..tp nxweek dh exam..uh!td call mmber2 tanye diowang g class x 2day..but diowang x g gak ampeh jer!pastu ptg td my mom bgtau aunt..uncle..kazen2 me smue nk dtg umah sok..huwaaAaAaA!!
Lot's Of Luv,
NiEjA MuHaImI ®*
|
---
Monday, November 07, 2005
11:18 PM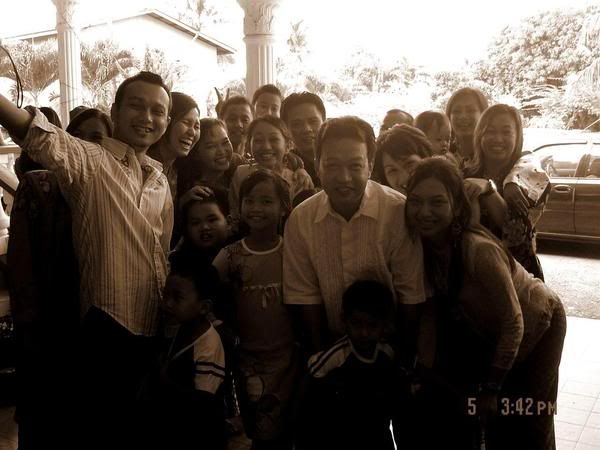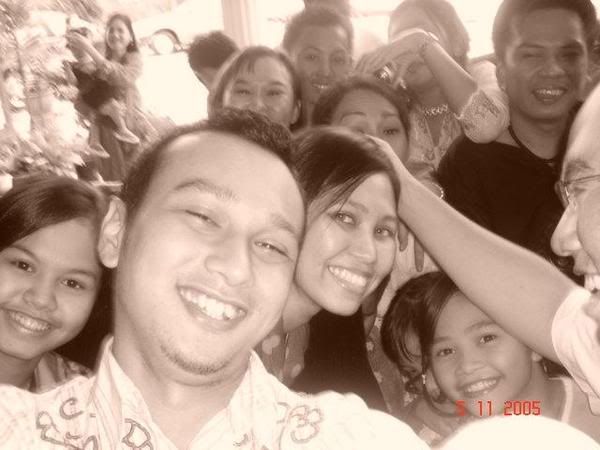 arini umah uncle me wat open house..umah papa+mummy..tghari me ngan fmily me g braye umah sdare mare sblah arwah my dad..dh x ingat brape buah umah pegik..tgh mlm baru balek..pastu duk nengok citer reramai..besh!nengok citer Ngayong Nandito Ka..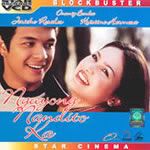 my aunt,umi yah+ayah mat wat open house umah die..lpas g umah die..adaa ajak g braye umah bestfrend die,pija..lpas tu me g umah mar..lpas blk umah mar tros pegik umah ayah ngah..umah my uncle,ayah ngah+cik yapon wat opeh house gak 2day..lpas blk umah ayah ngah g braye umah sdare mare sblah my mom lagik..then sha ajk g braye umah jetul lak..smpai mlm..then g antar kazen2 me,sha,nadia n adaa..dlm kul 9.00pm me g amek diowang then g cari ticket bus me..uh!smue kaunter pegik..plg awl 14hb..siot aje..14hb dh midterm..uh!plan tros nk blk pastu aida sms me sruh g braye umah die..so pegik la braye umah die..lame gile xjmpe die..lpas SPM dlu tros xjumpe..skrg anak pon dh 2..huhu~ cute gilew ank die..geram nengok!ngeh ngeh`..aida neh duk ngan mak mertua die..bley pluks mak mertua die tnye me..bile me nak kawen..haha!kawen..??uish..tlalu muda lagiks..blaja pon x abesh lagik..blk dr umah aida..g round2 jap..then br blk umah..tired!
p/s:2day A** btunang..slamat brtunang yerk..dh btunang tu nanti kalo nak kawen jemput la me skali ek..ngeh ngeh`..,



12.00am..kitowang celeb birthday kiki n mimie..arini,pepagi lagik k.ilah n adaa dh naek bas..k.ilah blk UTP n adaa back 2 POLY..uish x besh btol..arini g braye umah sdare sbelah my mom lagik..mlm lak dlm kul 10.30pm g umah aunt sbelah my dad lak..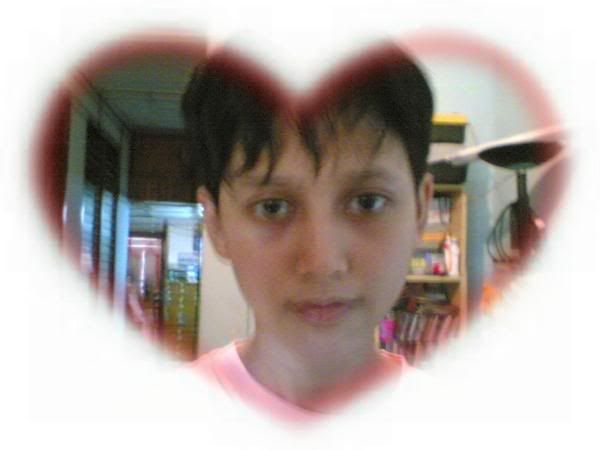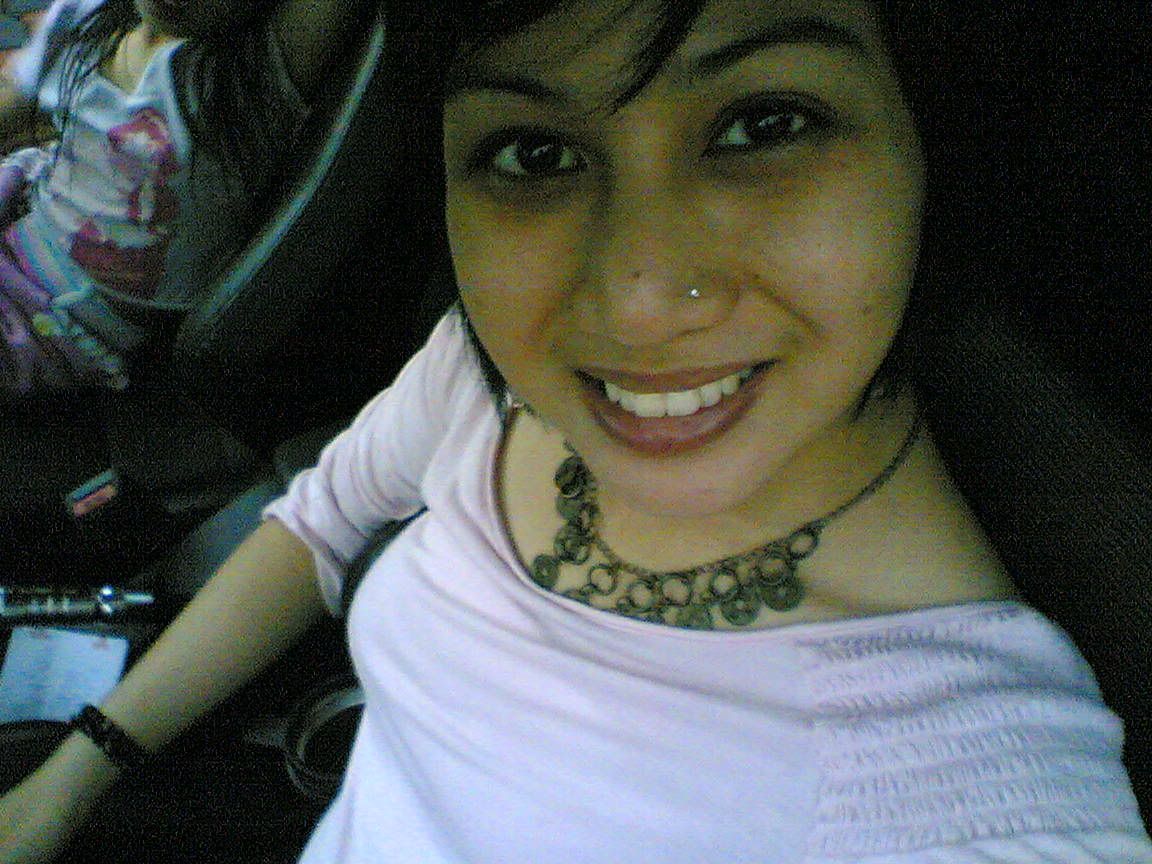 awl gile bgun..tu pon sbb tpakse..coz nk g cari tiket..last2 dpt gak..on 9 nov..kalo ikotkan 7 nov dh start class but class law lect cancel..pastu on 8 nov class housekeeping theory..but miz suhaili bgtau kalo xbley dtg xpe..ngeh ngeh`..9 nov, group me kna serve customer kat otel..uh!rugi..~mlm lak me ngan kazen2 me wat nasi lmak sesame..hehe besh!bkan slalo bleh masak2 ngan kazen2 neh..lpas mkn,acara pmbahagian duit raye..yahoOoO..!dpt byk duit raye..
Lot's Of Luv,
NiEjA MuHaImI ®*
|
---
Thursday, November 03, 2005
5:59 PM
EPI BEZDAY 2 ARWAH MY DAD..



HAPPY BIRTHDAY TO MY BELOVED DAD,SALLEH @ MUHAIMI BIN ABAS..
2day,3 nov 2005..kalo ikotkan 2day genap 54years..arini gak genap 100days my dad mninggalkan kitowang..huwaa~sedey gilew..dh la ari raye diz year kbtulan same ngan birthday my dad..braye without my dad,huh!~smoge rohnye dicucuri rahmat,al fatihah~
dh abes puase..diz yer me xtngal pose pon..huhu!x pyah nk gnti2..akekke~smlm tdo dh kul 5lbey cmni la bile dh b'kumpul rmai2..bgn pepagi iron bju..tgh duk iron bju dgr takbir raye..menitis air mate me..sedey,tros tringat kat my dad..lpas mandi tros pegik masjid ngan uncle2..aunt2..kazen2..n my fmily..smpai masjid tu dh kul 8.05am tgk2 bdak2 kecik dh kuar dr masjid..ngatkan kitowang terlambat..then ade owang kt situ bgtau start kul 8.30am..so uncle subri decide sruh kitowang blk umah dlu breakfast..hoho~ lpas smayang raye blk umah..braye ngan fmily smue..pastu g kubur nenek,datuk n my dad..uh mls la nk citer psal kat kbur..kang nangis pluks..huh~ after blk dr kbur kitowang g braye umah sdare mara..smpai ptg..sfter mghrib kitowang smyang bjemaah then wat tahlil n bace yassin 4 my dad..coz arini genap 100days..plan nk g braye umah sdare mare sblah my dad..but xsmpat..2morrow la kot..
Lot's Of Luv,
NiEjA MuHaImI ®*
|
---
Wednesday, November 02, 2005
11:36 PM
EX GF DIE,MEMBER ME?

Sometimes Love Hurts, But If It Doesn't Hurt, Then Itsn't Love Anymore, Hold On To The Person U Love, Before They Slip Away, Or Else U Can Never Get Them Back...


2day bgn awl gile..coz dh janji ngan syafa n nana nk dtg umah,lpas siap2 mandi duk lepak2 ngan syafa..biase la dh lame xjmpe..last jmpe bln 5 kalo xsilap tu pon skejap je tu asyek cuti xsame aje..geram btol..then ptg lak my mom ajak g saloon..cut her hair..pastu g amek sluar..balek aje duk mlepak kat cc plak..then syawal bgtau nk dtg..then me sms nana sruh dtg skrg coz takot xsmpat jumpe die..duk mlepak kat dpan cc wif syafa,nana n syawal..then diowang ajk me g bzar ramadhan..hoho~dh lastday puase..arini baru me jejakkan kaki ke bzar ramadhan ngeh ngeh`..bley thn la rmai jgak owang ari last pon..then kat sane jmpe ngan mmber2 skewl dlu..borak2 la kjap kang nanti die kate sombonk pluks..huhu`..after mghrib plan trus nk blk clantan but iwan nk g car wash plak..ngengade awl2 xmo g..tgh duk nengok tv bley terlelap pluks..sdar pon sbb bunyi sms masuk..huhu~ from my bf..then me tros call die..borak2 jap then die bgtau nk dtg umah jp lagik..dlm kul 8.45pm die smpai..duk borak2 then die ajk me g round..then lpas g bli prepaid die..die bley ajk me g umah ex gf die,ibah..fuh!finally..ibah tau gak me couple ngan ex bf die..urghh~ lantak la die nk ckp pe..lgpon me bkan rampas die nyer bf..lpas blk from ibah's house.my bf n me duk lpak2 kat dpan umah..tup tup ex gf die yg sorg lagik,j-rah pluks lalu dpan umah me..x puas ati..2-3kali die lalu..ceyt~ nk pastikan la my bf neh jmpe ngan sape..ah pdulik!dh la aritu kecoh bgtau owang yg die dh btunang ngan my bf..saket ati btol..xceli ex2 gf die neh dlu smue 1 skewl ngan me..snior me la dlu..kitowang baek pon sbb parent kitowang yang baek..uish..dh 11lebey..yeah!dah nk blk klantan..lalala~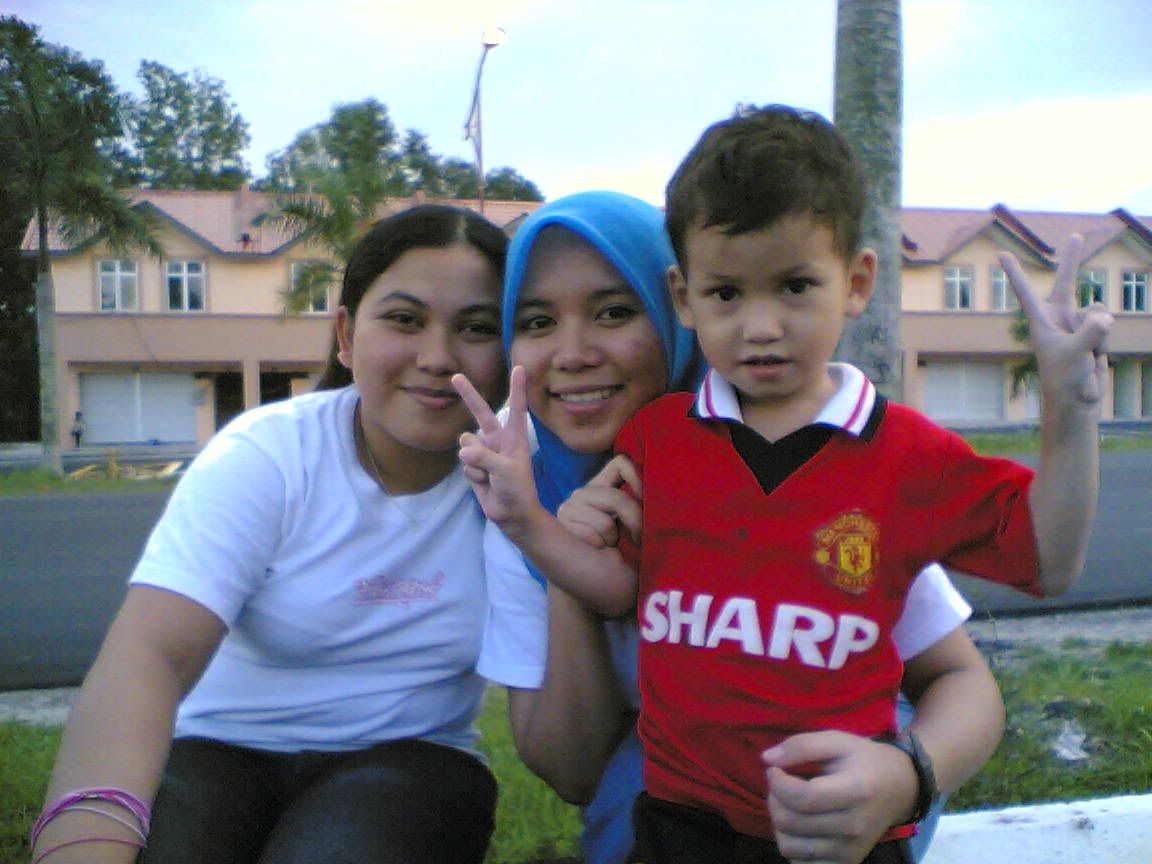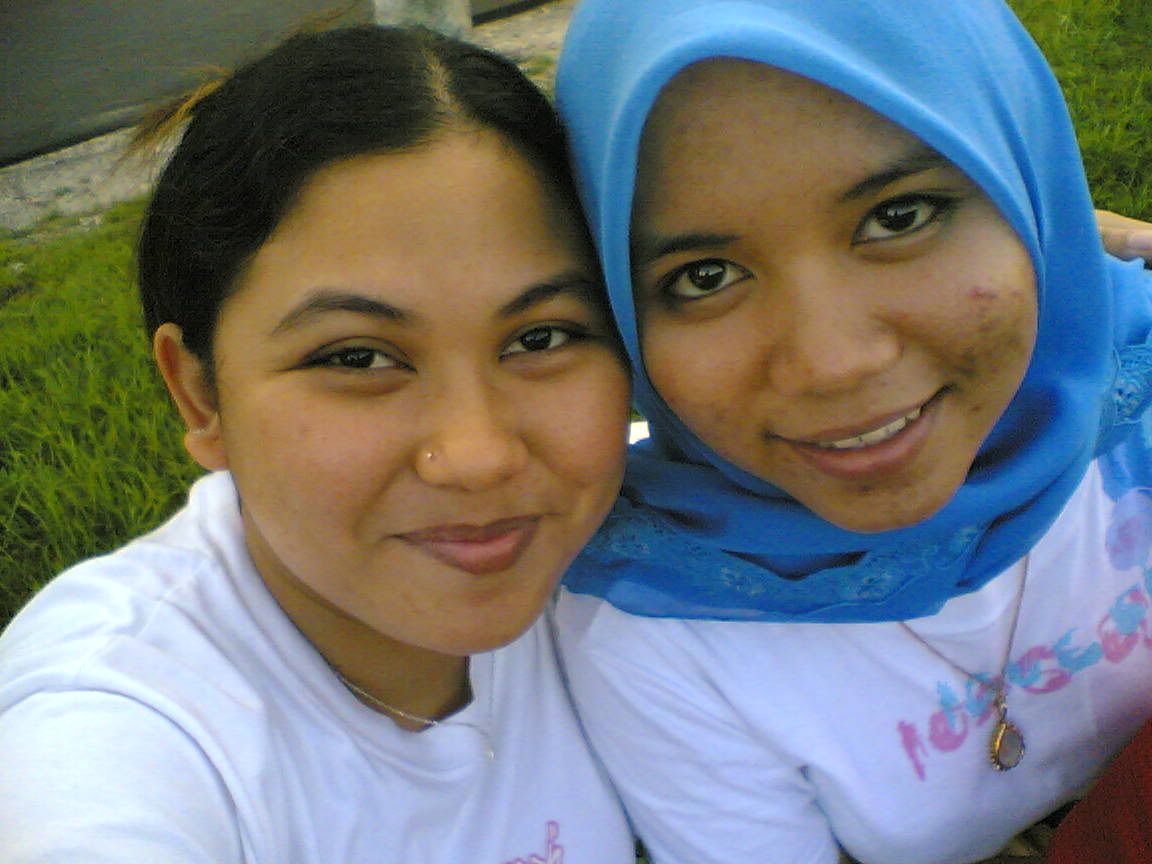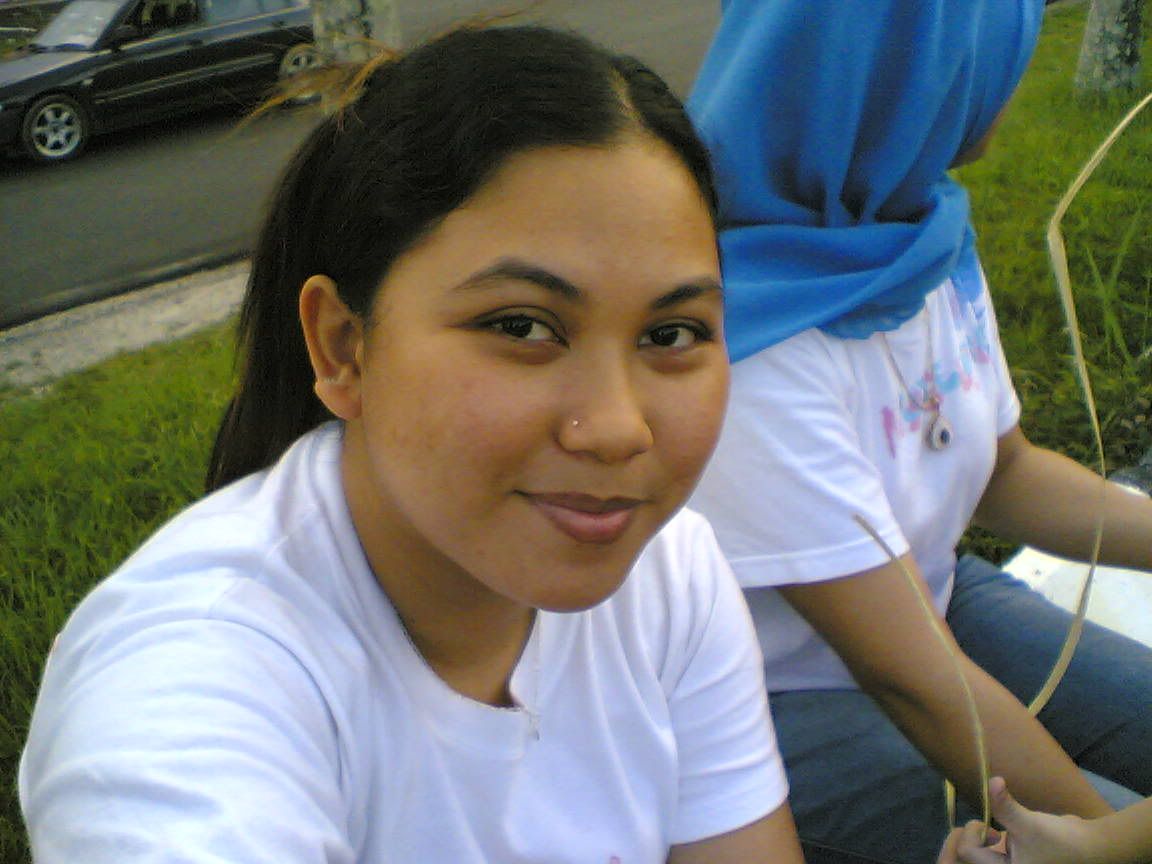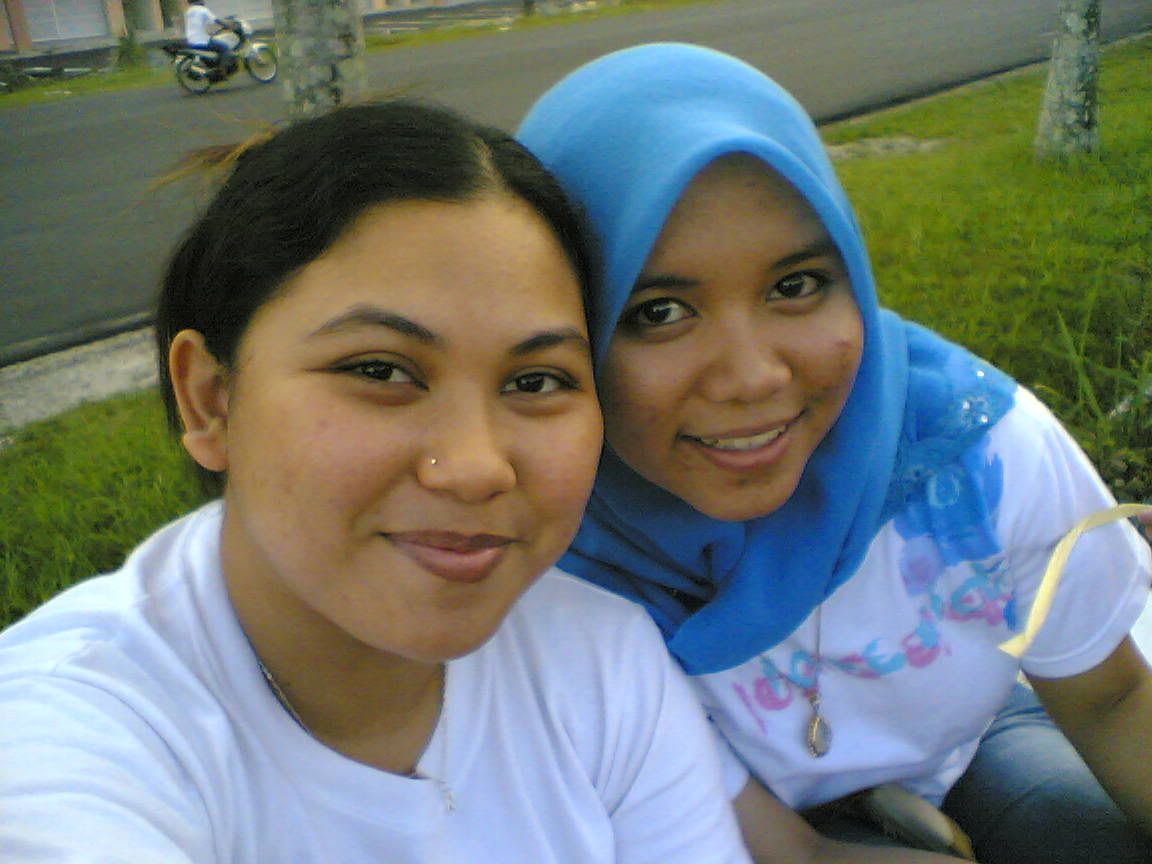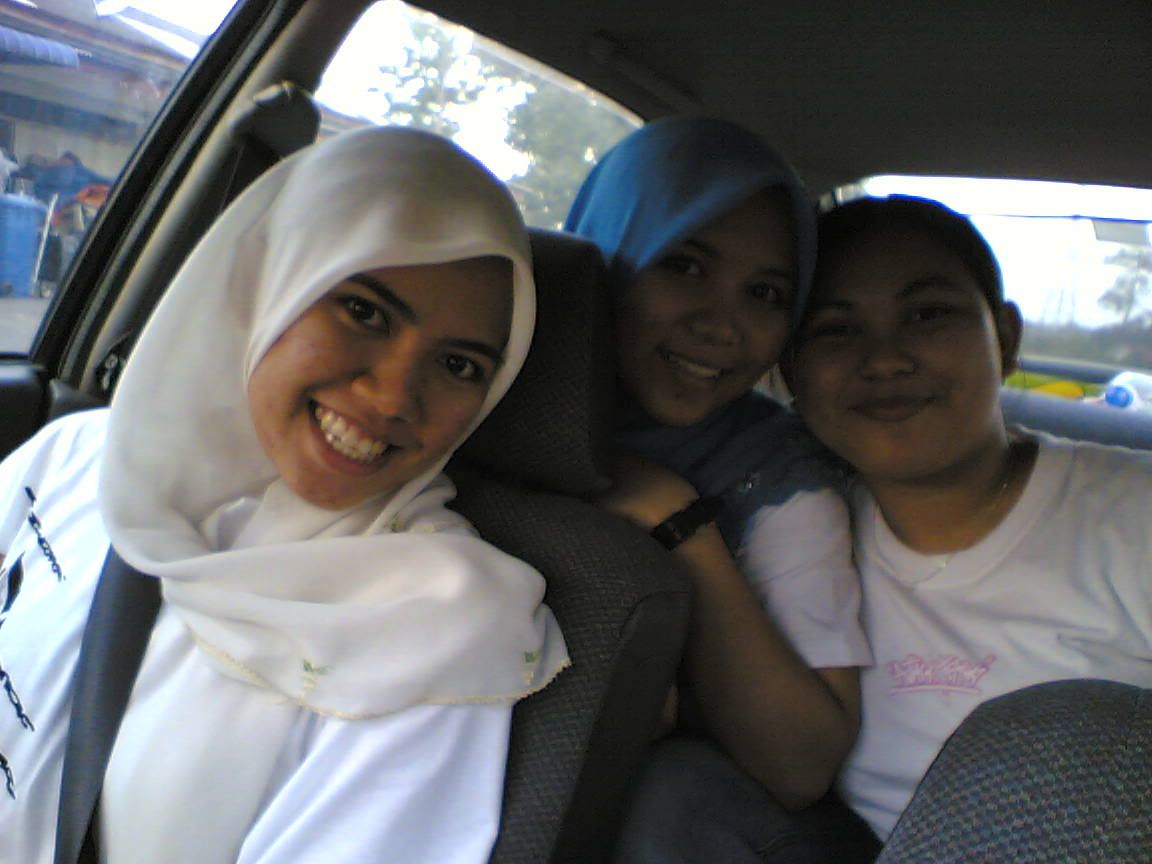 Lot's Of Luv,
NiEjA MuHaImI ®*
|
~SELAMAT HARI RAYA..~

i would like 2 take diz opportunity 2 wish clamat ari raye 2 all muslim..pliz 4give me 4 all da bad sins i've done 2 u or if i've ever hurt ur feelings by dat means using muh action,languages or foul mouth..it mayb intentionally or unintentionally but in any way, im really sory..sory 4 everythin..4give me k..ngeh ngeh`..muaachhx..
Lot's Of Luv,
NiEjA MuHaImI ®*
|
---
Tuesday, November 01, 2005
4:41 AM
BORED..!


hellow peeps..!ngeh ngeh`..buhsan gilew..xtau nk taip hape..hurm..2day me bgn lmbat lagik..biase la bile kat umah..ptg lak duk mlepak aje kat cc..jage cc wif my sis,mirna..dlm kul 9.00pm iwan blk clantan,g antr mirna n adik..plan nk ikot gak..pastu last minute x jd lak..xpe luse dh nk blk..huhu~duk umah duk ngadap pc aje..online manjang..nie la time duk jb susah sgt nk online..bile duk umah t'lebih2 la plak..ngeh ngeh`..study pon blom naek raye neh dh nak midterm..urghh!dlm kul 1lbih ninie call ckp nk dtg umah..duk lepak2 ngan die n her tunang smpai kul 2lbih..my mom pon join skali..b4 die balek smpat lg ajak me g clantan..hoho~mls la me..!nk duk umah aje..rendu kat sumone..*wink..!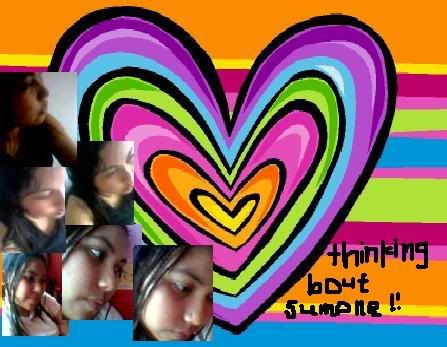 Lot's Of Luv,
NiEjA MuHaImI ®*
|
---
Paste Counter code here!