Thursday, March 30, 2006
2:51 AM
=)


Its comin nearer 2 da end of march..time really past by so fast without even I realized..Its going to be April..and soon May come..and dat is the end of my stdy year..uwaa!s0b s0b* =( then 0n Jun da start pract..urgh~I was hoping I did get what I want for,what achievement I have done..This year was tough enough for me..I learnt so many things in so little time..but am proud with myself until the time I am standing right now..wish me luck!


*p/s: 3003,epi bzday 2 my bluved fren apex..n 2m0rr0w 3103,epi bzday 2 alif..
Lot's Of Luv,
NiEjA MuHaImI ®*
|
---
Monday, March 27, 2006
3:36 PM
YAH00O0..!


::place:: l0t 1,SAL College
::time:: 2.05pm


mr x : tumpang tnye skt..ade x student name siti miniza kt sni..?
k.linie : ja..bkan ko ke..?
me: ape lak..bkn r.
.(me p0n x lyan da pe di0wang b0rak2 lagik..)
dib: wei nieja btol la die cr ko..
me: hah?psal lak..die cr aku ke..?ye2 je k0..
as: a'a ko la kot nieja..
me : hurm..cr name pe td..?nk tgk sket..
mr x: siti miniza salleh..awk ke?
me: erk..?ntah..
<--muke blur2 gitu..haha
me: klntan..
(tetibe lak tnye org mane..pelik neh)
mr x: owh btol la awk la sy cr..no ic awk 861020295700?
me: x ar..blakng tu slh..bkn 00 tp 88..
mr x:tp name awk la kn ni..?
mr x: abis name btol awk pe?
me: siti muniza sallleh @ muhaimi
<--detail lagik..haha
mr x: oh..patut la slh tulis ni kt sni..
mr x: sya ni dr blai pls..ni surt utk awk..kna g pbicaraan on 18 apr..
mr x: knape..?kalo ade ape2 awk juz contact org sane..
me: xde pe tp da nk dkat fnal tu..
<--dlm ati gumbira gilerk bley blk..yay!!
mr x: pegik jgn x pegik la..kang sy dtg cr awk lg..bg waran tngkap nak..?
mr x: x nak g?saye bleh tnjuk kt awk waran tngkap kalo awk nk tgk..
me: eh..xde r memaen je..
<--ala memaen p0n xbley..bluwek..!
me: niwey thanks..sush je dtg cr kt clge..pos kn senang..eh mane tau kite blajar sni ek..?
mr x: dh tugas sy..ala tu keje polis sme..
me : hm..


yay!!!bley blk..nak blk..!!!!!!

Lot's Of Luv,
NiEjA MuHaImI ®*
|
---
Sunday, March 26, 2006
8:37 PM
RESULT MIDTERM


da dpt da sme rsult mdterm..uh!myampah p0n de..rsult utk paper supervisory training dev..acc mgmt..n marketing okie la..tp de x puas ati gak..lagik2 paper acc mgmt tu time blajor len time midterm len..x psal2 slah..uh!tp alhamdulillah ar 3paper tu okie je..kang me x bsyukur de plak owang bsing2..
"dpt mark gitu x bsyukur lagik..?"
ngeh ngeh`..tp paper ec0 n pub rlati0n mmg sedey gilew..ec0 yg failed n pr dpt ckup2 mkn jew =( uh..xpe de mase lagik..!chaiy0k chaiy0k..!
NIEJA CAN DO IT..!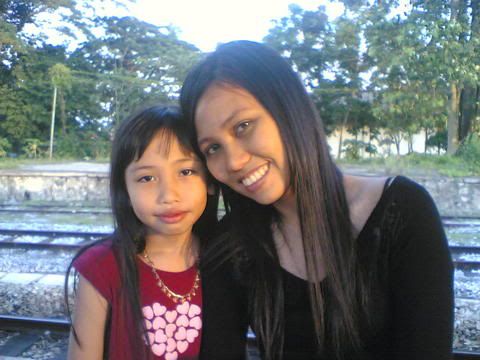 ika wif mir


*p/s: epi bzday 2 my bluved kazen,nur alia syafiqa..muaah..
Lot's Of Luv,
NiEjA MuHaImI ®*
|
---
Friday, March 24, 2006
2:28 PM
MY DAY..MY LIFE..


ArgHhhHh..!..its a missed..been so buzy wif life, havent had much time to do other thing,specially dis my lovely lovely blog..So0ry huh~! =( my assignments arghh!! too many to be done..uh~n tmbah2 lgik skrg manjang je de test..b0san gile..nk kna study jerk..tp me x study2 p0n..haha pmalas gilew..
Lot's Of Luv,
NiEjA MuHaImI ®*
|
---
Sunday, March 19, 2006
2:11 AM
~HAPPY BIRTHDAY~


1903- nicky


epi bzday guys..
Lot's Of Luv,
NiEjA MuHaImI ®*
|
---
Friday, March 17, 2006
2:20 PM
ECONOMICS


FAILED..!
b0d0wh gile..td dpt rsult midterm ec0..b4 dpt p0n da tau k0npem failed la..mmg xley jwb aritu..da r xske eco..xpaham satu hape p0n..dpt2 result mmg bt0l p0n..huhu~ neh la 1st time me de failed spjng sem..gile r..ngatkan me sorg je failed tak0t gak..tp ampeh bley kire brape owang yg lulus haha..pastu kit0wang ley ktawa rmai2..lg ar miz shikin tu bgang ngan kit0wang..uwaaa!!bnci gile ec0..0ps..!
me ske ECONOMICS..
bluwekk..!
Lot's Of Luv,
NiEjA MuHaImI ®*
|
---
Monday, March 13, 2006
1:43 AM
CONGRATULATION..!


congrate 2 my bluved kazen,nadia..c0z dpt 10A's,2B in SPM..als0 2 my sis,kiki..my adek angkat tikah..syafiq..x byk A p0n x pe..akekkek!


*p/s: result STPM pon lagik brape ari akn kuar..gudluck 2 all my frenz..
Lot's Of Luv,
NiEjA MuHaImI ®*
|
---
Saturday, March 11, 2006
12:04 PM
TRG-KELANTAN-JOHOR


ptg neh me akan blk ke kb..my aunt+cuzin sme da blik skewl oliday kn..yay!rendu amat~ pastu ley g shopping2..mlm s0k br blk jb..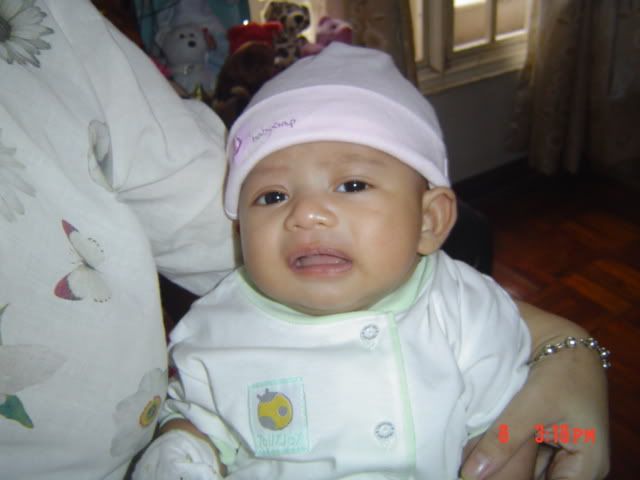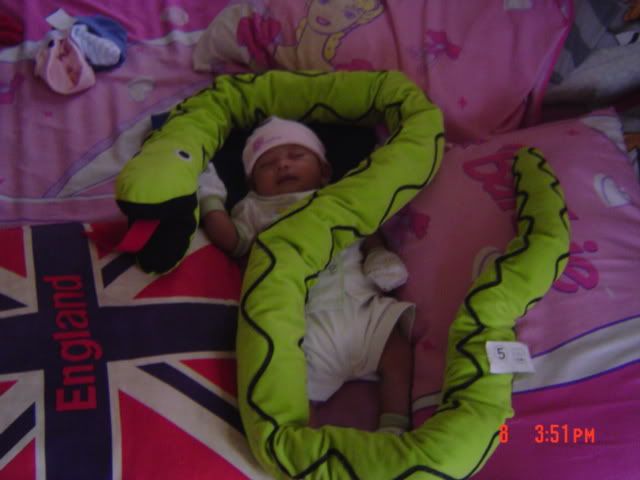 blk kb jap lg nk g shping peh2 nk g clinic lgik..ad0i..clinic lagik huh!k la..better st0p n0w..bubye peeps..muahh..


*lambt lg la bley hapdet nanti..g jb konpem bz..asgmnt+test+project urgh~kebzian yg mlampau!benci bt0l..bile nk abes blaj0r neh..ngeh ngeh`
Lot's Of Luv,
NiEjA MuHaImI ®*
|
MMS


td nat msg bgtau nk antr pic2 aritu..memule ant0r cm bese ar kna 25sen each pic..pastu me bgtau die s0h gune care len..free x yah byr satu sen p0n haha!
<--
bankrup la maxis kal0 sme wat care neh..neh sum mms fr0m my rumet,nat..mlash nk upload pic bebyk..huhu~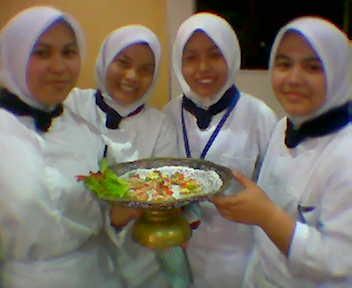 me,na,eca n emy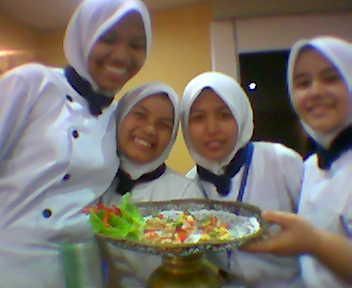 nat,na,eca n emy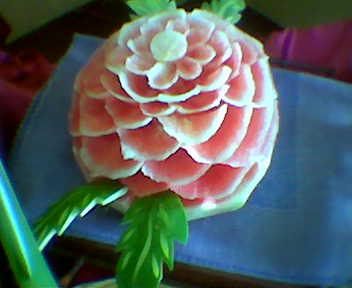 watermel0n..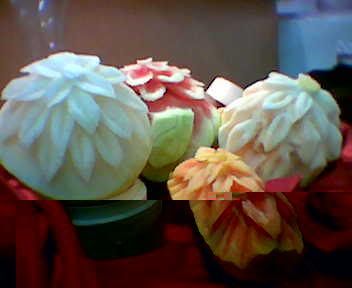 fruit carving..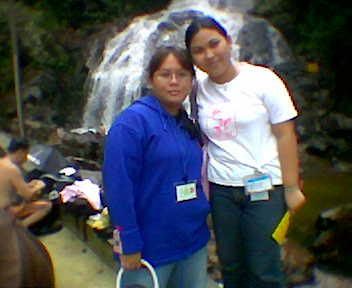 kota tinggi waterfall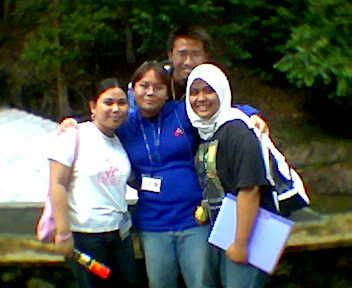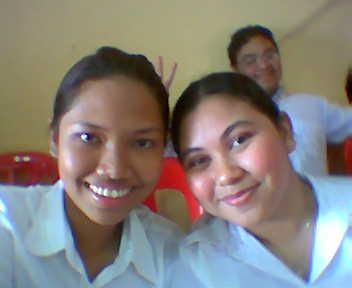 wif nat time class hsekeeping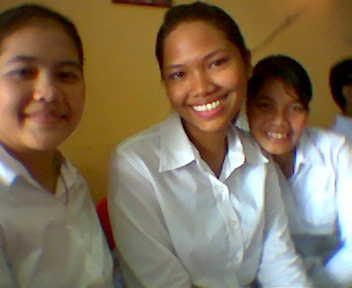 Lot's Of Luv,
NiEjA MuHaImI ®*
|
RM44.80-49.30?!


adei..bi0r bt0l..td me call my br0,ch0x suh crkan tket utk me blk jb =( nk x nk kna blk gak..huwaa..benci..benci..!!pastu neh die call tanye hrge tket me brape..me ckp la
rm44.80
then die ckp td die bli kna tmbah lg
rm4.50
..kire hrga tket skrg
rm49.30
..mak aih..bi0r bt0l..giler r camni..seb baek neh last me balek..da la me neh ske blk mamp0s la gni..dlu memule duk jb hrga
rm34.00
pastu hrga minyak naek..tup2 naek smpai rm10.80..kire hrga tiket
rm44.80
n n0w
rm49.30
..huh?!gile~ on sunday me blk jb =(
Lot's Of Luv,
NiEjA MuHaImI ®*
|
---
Friday, March 10, 2006
11:10 PM
BILE MAU TOPUP


s0wie 2 everyb0dy
<--
sesape yg duk sms kt me but me x reply tu..s0ry a l0t..bkan sngaje xm0 rep..tp me ketiadaan credit huhu =(
maka hp mama..mir..kiki yg mjadi mgsa haha..
kal0 yg urgent2 jew me rep..smgu dirumah..smgu la me xbersms wif m** tp smlm die da t0pup..!huwaa x adil..
=( shaye nk t0pup..!!!
Lot's Of Luv,
NiEjA MuHaImI ®*
|
~ME~


Lot's Of Luv,
NiEjA MuHaImI ®*
|
SUM PIC..


b0san amat..nk men tnet xbley..mama ckp mlm neh mlm jmaat..xyah duk men2 tnet..
<--
ape kaitannye?ntah abaikan..disbbkan xtau nk wtpe..kit0wang adek bradek yg bng0m neh p0n men snap2 pic..haha!mls nk upload byk2..pc neh bng0m sket..huhu~
Lot's Of Luv,
NiEjA MuHaImI ®*
|
TIKET?!


adei..td nat call bgtau nk g bli tket tp xtau ari pe..pastu around 2.30am me call suzie tnye die psal tket..die ckp die da bli tket blk jb on saturday..!huwaa..psal x inf0rm awl2 nk bli tket..isk!x kn nk blk sesorg lak..pastu call na die ckp die n emy nk blk on monday..
<--
perghh lg lmbat..tp di0wang nek train..pastu pg td bgn jew tr0s call nat tnye die bli tket ari pe..die ckp ari ahad..so me?!xm0 balek..!!!!
ALIF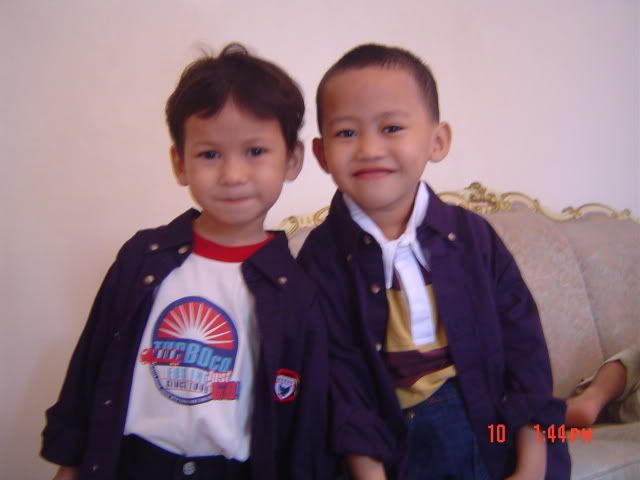 epi bzday 2 my bluved cuzin,alif..


*p/s: yay!nk blk kb..clebrate bzday alif..hehe~ arini da lastday skewl..0liday~huhu..=( tp me da nk blk jb..huwAaAa..
Lot's Of Luv,
NiEjA MuHaImI ®*
|
MEMBER2 KU..

abg aku ckp jmpe ko kt cc psal blk x bgtau -nuar-

smpai ati blk sket pon x bgtau -apex-

woi..blk x bgtau patot la aku rase nk sgt dtg umah ko -poklie-

psal blk x bgtau? -limie-

kalo ani xdtg cc ni x tau nieja blk..x kuar? -ani-

*ni 1/3 antara luahan dr mmber2 me..huhu~ sorie kekawan skalian

eceh skema la plak..

bkan me xm0 inf0rm..tp ntah la ek..bkan xm0 jmpe k0rg2 sme..nk sgt..tp kebzian ku yg mlampau..lgp0n me blk me x leypark memane p0n kal0 kuar p0n ngah mlm ar0und 3-4am g petr0nas bli mkanan tika klaparan ngeh ngeh`....kal0 x jgn arap nk kuar,jiran tetangga p0n x tau kepulanganku..bley kate 24/7 duk umah manjang..mghabiskan wktu cutiku dirumah saje..s0ry a l0t..
shaye shayang kam0 smue..
Lot's Of Luv,
NiEjA MuHaImI ®*
|
---
Thursday, March 09, 2006
4:15 AM
Your Five Factor Personality Profile


You have medium extroversion.You're not the life of the party, but you do show up for the party.Sometimes you are full of energy and open to new social experiences.But you also need to hibernate and enjoy your "down time."


You have high conscientiousness.Intelligent and reliable, you tend to succeed in life.Most things in your life are organized and planned well.But you borderline on being a total perfectionist.


You have medium agreeableness.You're generally a friendly and trusting person.But you also have a healthy dose of cynicism.You get along well with others, as long as they play fair.


You have low neuroticism.You are very emotionally stable and mentally together.Only the greatest setbacks upset you, and you bounce back quickly.Overall, you are typically calm and relaxed - making others feel secure.


Your openness to new experiences is high.In life, you tend to be an early adopter of all new things and ideas.You'll try almost anything interesting, and you're constantly pushing your own limits.A great connoisseir of art and beauty, you can find the positive side of almost anything.


You tend to avoid conflict - you're more likely to share than rant.
From your social causes to cute pet photos, your life is a (mostly) open book.


You're a passionate lover - you always have a huge fire in your heart.
Too bad it's hard for you to be passionate about just one person!

Is both stable and intense
What you bring to relationships:
Lot's Of Luv,
NiEjA MuHaImI ®*
|

Your Personality Is
Rational (NT)
You are both logical and creative. You are full of ideas.You are so rational that you analyze everything. This drives people a little crazy!Intelligence is important to you. You always like to be around smart people.In fact, you're often a little short with people who don't impress you mentally.You seem distant to some - but it's usually because you're deep in thought.Those who understand you best are fellow Rationals.In love, you tend to approach things with logic. You seek a compatible mate - who is also very intelligent.At work, you tend to gravitate toward idea building careers - like programming, medicine, or academia.With others, you are very honest and direct. People often can't take your criticism well.As far as your looks go, you're coasting on what you were born with. You think fashion is silly.On weekends, you spend most of your time thinking, experimenting with new ideas, or learning new things.
Lot's Of Luv,
NiEjA MuHaImI ®*
|
10 TABIAT YANG MENYEBABKAN KEROSAKAN OTAK


1. Tidak mengambil sarapan pagi
4. Penggunaan gula yang berlebihan
7. Menutup muka ketika tidur
8. Membiarkan otak bekerja semasa kita berada di dalam keadaan kurang sihat
9. Kurang berimiginasi- Berfikir adalah satu cara terbaik untuk melatih otak kita.
-Kurangnyaberimiginasi boleh menyebabkan tahap kecerdasan/keaktifan otakmenurun.
10. Jarang berfikirSesungguhnya kita kenalah rajinkan sikit kepala otak kita biar jangan jadi 'biol'kan... heheh
Lot's Of Luv,
NiEjA MuHaImI ®*
|
---
Wednesday, March 08, 2006
8:47 PM
PINK~phew..

me:psal aku k0l dr smlm x angkt?
d'ba:la..no ko ngatkan no sape..
me:ceyt tak0t r tu..musti k0 tak0t aku kac0 k0 kan..tipu2 aku awek melmel..haha!
d'ba:haha tau xpe..melmel2..haha..s0k die blk..besh2 x sab0r..
me:ye r org de tunang..eh pecite asgmnt PR neh..resume da siap?
d'ba:a'a..ko tngal asgmnt kt jb ke?rsume aku x wat lagi
me:tak ar aku bwa blk sini..yg copycat ko blikan krtas A4 byk sket..cover bla bla..
d'ba:owh..ok ala aku da bli krtas kaler pink..
me:wut..?smue..?pink?
<--dlm ati bgus bt0l haha memahami jiweku..
d'ba:abes aritu ko ckp sme nk kaler pink..cover2 sme pon aku bli kaler pink..
me:haha..bgus btol ko..neh syg shame k0 neh..
d'ba:eh nieja aku da blikan skali kertas2 utk sme asgmnt PR
me:u mean tiga2 asgmnt pink?mak aih..
<--chomey2..k0npem..
d'ba:yup..smue..kaler fav k0 la..
me:musti ijat nganjing lagik asyek pink je..wong rilex je n0 c0mment..kan2..
d'ba:ijat?c0mment la brani s0h die wat ses0rg nanti..slame ni k0 wat report sme cver+paper pink ok je die..
me:okie la pastu ng0mel2..ckp p0mpuan mmg sket2 pink haha..
d'ba:bile nk blk?
me:xm0 blk..haha!ntah neng0k r dlu..xde sape kt jb tu
<--kn0n2 sedey hakhak..
d'ba:byk la k0..
me:eh k la ek..nk k0l kazen aku jap..bye
d'ba:okieh..ape2 hal msg aku
me:aku xkan t0pup slagi aku x blk jb..haha!kimslm melmel..kimslm syg..
d'ba:ler..kimslm syg?h0tak k0..
d'ba:okie..bye
Lot's Of Luv,
NiEjA MuHaImI ®*
|
MY SASSY GIRL


urgh~ geram jew mlm neh nk ol9 x dpt..urgh!!kebuhsanan tahap cipan..da x tau nk wtpe..pastu my sis,mirna ajk men game..haha!besh amat..buhsan men game die ajk neng0k citer
my sassy girl
lak..okie la citer neh..lynkan je drp x wat ape2..nk msuk td0 ar0und 4.30am tu pntu da kna kunci..ampeh~gara2 gad0h ngan adek me,kiki smlm die da x bg me n mirna td0 blik die..nk td0 blik kit0wang mlas..last2 td0 jew kt ruang tamu..haha! uwaaa~asgmnt byk lagik neh x ciap..bile ntah nk ciapkan neh..adei fenin~ :(
Lot's Of Luv,
NiEjA MuHaImI ®*
|
---
Tuesday, March 07, 2006
5:34 PM
~AYU~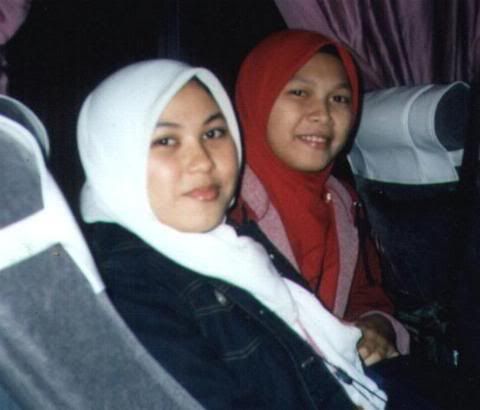 epi bzday 2 my bluved fren,ayu..swit 9teen..huhu!mude lagik..br 9teen..kal0 me masuk diz yer da xde teen2 lagik ngeh ngeh`..may GOD bless u..n ope u get well s0on..jgn sedey2 lagik k..s0ry blk neh x smpat nk g jenguk ayu kt umah..promise bln 5 neh cuti nieja g ek..mish ya a l0t..!


*nxweek ayu bgtau die masuk hspital lagik..operate again..huh!cian die..da msk 2 sem kna dr0p sbb still xdpt jln lagik..
Lot's Of Luv,
NiEjA MuHaImI ®*
|
UWAAAAAA~

tensen bt0l..mane ntah ilang me nyer subang td urgh!seb baek bwa balek spare..
Lot's Of Luv,
NiEjA MuHaImI ®*
|
"LOVE"


Lot's Of Luv,
NiEjA MuHaImI ®*
|
---
Monday, March 06, 2006
7:22 PM
"Which PowerPuff Girls character are you.."

yeah.... i love blossom.. i love pink.. hikz :pheee~
Lot's Of Luv,
NiEjA MuHaImI ®*
|
HOW PEOPLE FALL IN LUV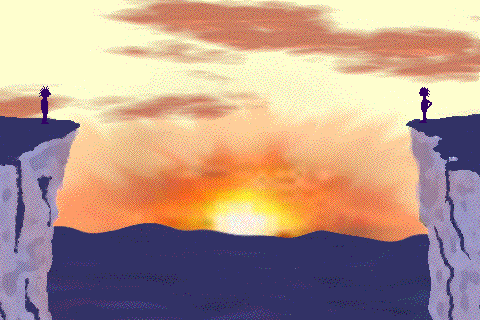 Lot's Of Luv,
NiEjA MuHaImI ®*
|
---
Friday, March 03, 2006
10:24 AM
HOME SWEET HOME

well..well..Im currently at home now..yah0ooOo..!pnat gilew neh~smlm dlm train xbley td0..uh!mayb neh 1st n last me nek train..ngeh ngeh` tu ar owang len nk train seb0k nk j0in..nk try kn0n..fuh lame gilew..jb-klantan..lalala~ saket buttock me..wkakaak!
Lot's Of Luv,
NiEjA MuHaImI ®*
|
---
Thursday, March 02, 2006
1:43 PM
AFTER MIDTERM

acc?
besh..bley sc0re..
marketing?
besh gak ade hrapn..
ec0?
hancur..ade hrpan nk failed :(..
public relati0n?
50-50 nk pass 0r failed haha!
supervis0ry training dev?
konpidem gilew dpt A ngeh ngeh`..in c0nclusi0n me x ske+mnyampah gilew babi kt sub
PR
n
EC0
..!bnci amat~uh xm0 pk lagik..yay!mlm neh nk balek..yah0oO00oo!!
Lot's Of Luv,
NiEjA MuHaImI ®*
|
---
Paste Counter code here!